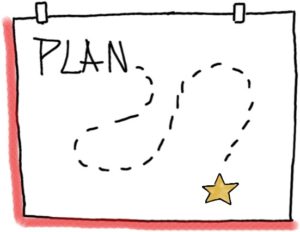 The Virginia Women's Business Conference was filled with powerful leaders and business owners with a vision.  The conference (#VWBC2012) was on 11/16/12 this year.
It was all about moving your business and your mindset forward.
One of the featured speakers, Vernice Armour, was unforgettable.  Vernice is a former Captain in the United States Marine Corps who was the first African-American female naval aviator in the Marine Corps and America's first African American female combat pilot in the United States military.
Wow, what a huge accomplishment!
Now, she is a motivational speaker, author and coach.  She shared her message on breakthrough mentality at the #VWBM2012.
Key take-aways  from Vernice Armour:
Go for Plan "A"
95% of businesses fail within the first 3-5 years.  Not true, "they give up"
Create a conversation in social media, not just SHOUT OUTS
"Opportunities don't go away.  Other people just take advantage of them"
I drew these visual summaries to capture the conversation and the motivation.
Click on any of the pictures below to enlarge or watch the slideshow.
Stay tuned for more visual summaries of the conference.
@seeincolors gives special thanks to @vawomenbizcon, @Prepare2Speak, @ TinaPruitt, @amandamogul and many others who were busy tweeting.  It was so helpful!
Are you going for your Plan A? I am!  Comment below.
The following two tabs change content below.
Lisa
Visual Thinker | Graphic Recorder | Sketchnote Artist
at
See In Colors
Lisa Nelson loves to combine art with life. Lisa captures conversations with hand-drawn pictures so people can "see" what's being said. Her visual summaries range from business and leadership to community and faith. Her work has been featured in Entrepreneur, Ogilvy & Mather, and Social Media Week. She works locally in the Washington, D.C. area and world-wide.