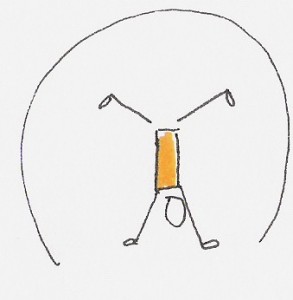 When I heard that Pam Slim was having a twitter party to promote Power Boost Live, I was pumped.
I've been following Pam for a long time and she is one of my favorite business coaches and authors.
Since I am a total newbie on Twitter, I figured this was a good way to stick my toe in the water.  This was also the first time I attended an event hosted by Karl Staib of Party Biz Connect.  Everything went smoothly, no technical difficulties 🙂
Pam shared tons of tips mixed with her real life experiences.  Take a peak at the graphic recording  below.  Tell me, what do you think is the hardest part of marketing? Do you have a favorite marketing tip to share?
You can double click the image below to see it in full size.
Resources & Affiliates

Escape From Cubicle Nation: From Corporate Prisoner to Thriving Entrepreneur
"Escape From Cubicle Nation" is one of my favorite books on entrepreneurship. I love Pam's advice because she encourages little tests and experiments. Her approach helps you get "unstuck" and gives you the jumpstart to build and grow your business. Love it!  Click here.

Power Boost Marketing Program
I have personally worked with Pamela Slim and I am a part of the great community she has built.  I can't say enough about the take action mindset and support you will get when joining this community.  Check out the video and testimonials, you have nothing to lose.  To learn more,  just click here.
The following two tabs change content below.
Lisa
Visual Thinker | Graphic Recorder | Sketchnote Artist
at
See In Colors
Lisa Nelson loves to combine art with life. Lisa captures conversations with hand-drawn pictures so people can "see" what's being said. Her visual summaries range from business and leadership to community and faith. Her work has been featured in Entrepreneur, Ogilvy & Mather, and Social Media Week. She works locally in the Washington, D.C. area and world-wide.