Charlotte Beers, has been featured in Fortune magazine as one of the most powerful women in advertising.  During the Massachusetts Conference for Women, she shared some the secrets she learned in the business world.  For women to succeed, they must use powerful communication skills.  Check out the video.
In her new book "I'd Rather Be In Charge…" (affiliate link) she created a guide on how to clearly present yourself at work.  Charlotte  shared this "golden rule" of communication during the conference: It's not what you say, it's what they hear.
For a larger view, click the image to expand.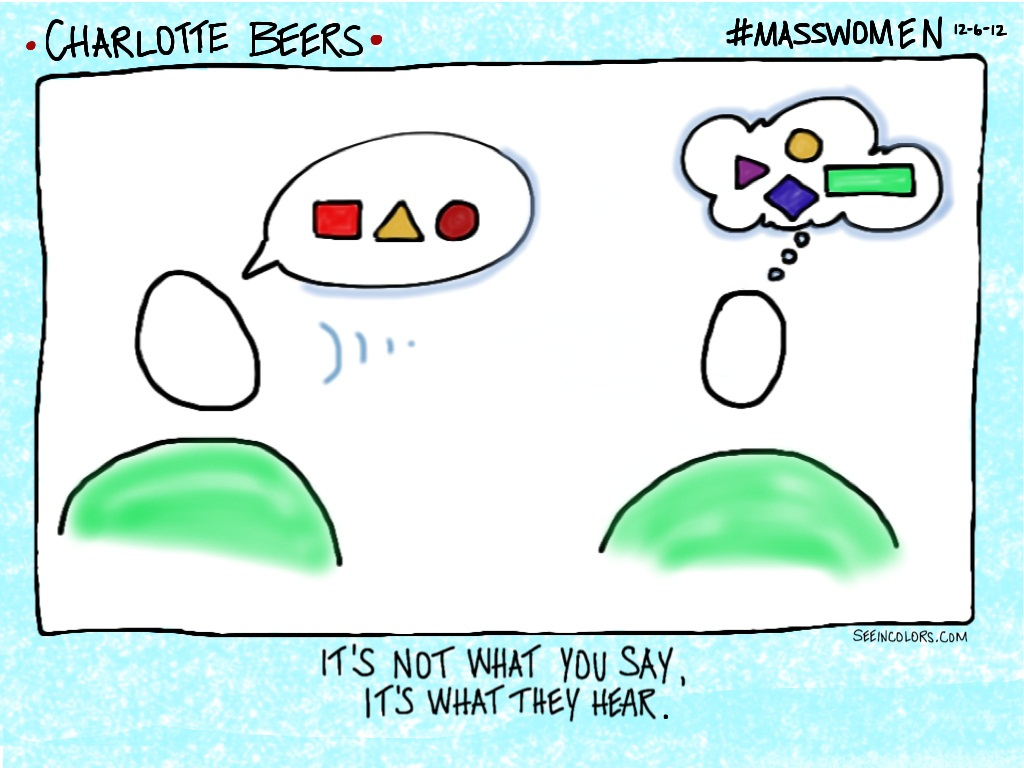 What has your work experience taught you about communication?  Have you ever experienced what happened in the picture? Please share and comment below.
The following two tabs change content below.
Lisa
Visual Thinker | Graphic Recorder | Sketchnote Artist
at
See In Colors
Lisa Nelson loves to combine art with life. Lisa captures conversations with hand-drawn pictures so people can "see" what's being said. Her visual summaries range from business and leadership to community and faith. Her work has been featured in Entrepreneur, Ogilvy & Mather, and Social Media Week. She works locally in the Washington, D.C. area and world-wide.