Guess what.  Smiling has a lot of benefits!
Smiling Makes You Look Younger
It enhances your mood
It's a stress reliever
Smiling Lowers Your Blood Pressure
Smiling Releases Endorphins, Natural Pain Killers and Serotonin
Victor Borge once said "The shortest distance between two people is a smile."
For a larger view, double click the image to expand.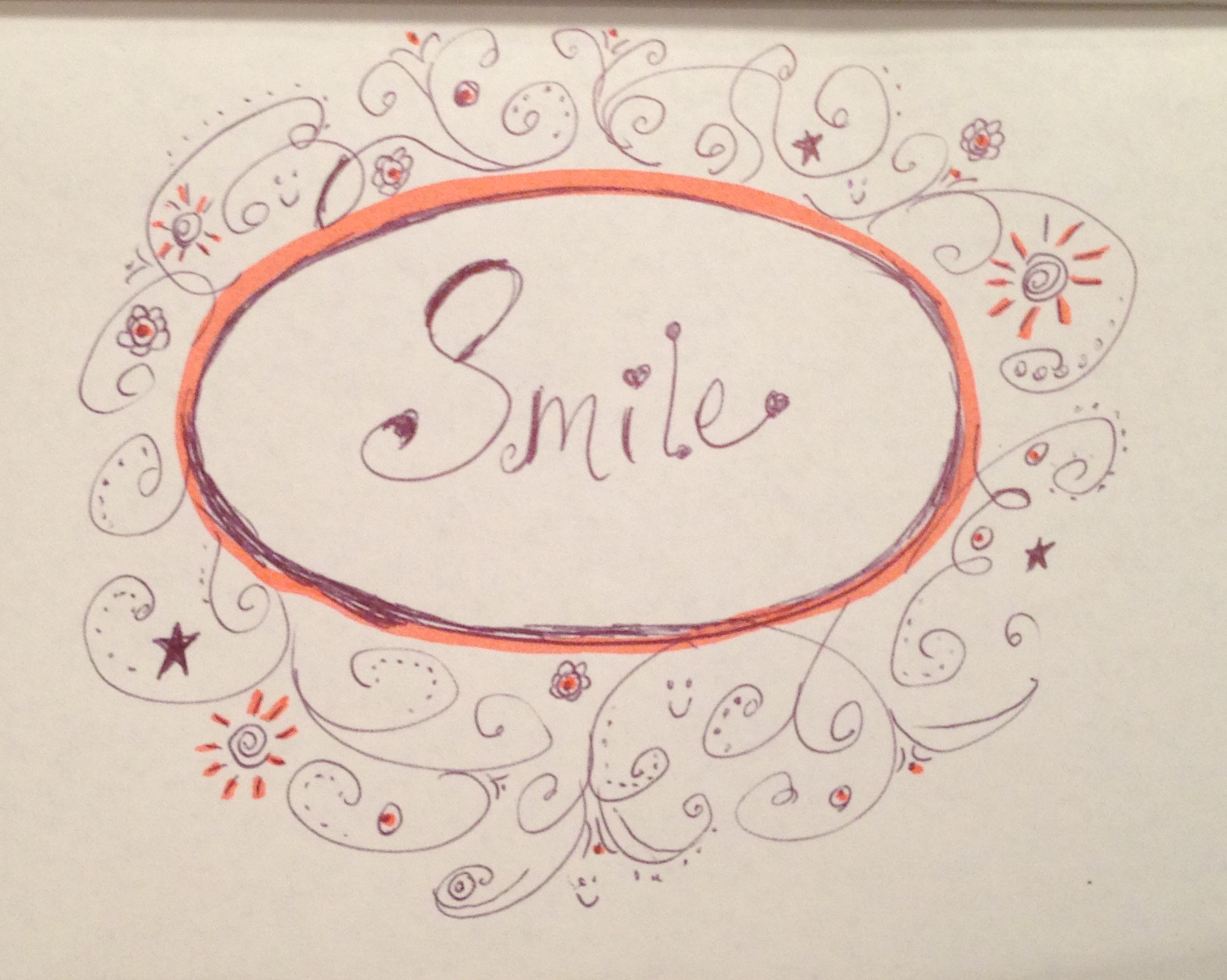 I made this artwork while doing the "Art Everyday Month" Challenge.
There are 4 smiles in this drawing.  Did you find them?  Please comment below.
The following two tabs change content below.
Lisa
Visual Thinker | Graphic Recorder | Sketchnote Artist
at
See In Colors
Lisa Nelson loves to combine art with life. Lisa captures conversations with hand-drawn pictures so people can "see" what's being said. Her visual summaries range from business and leadership to community and faith. Her work has been featured in Entrepreneur, Ogilvy & Mather, and Social Media Week. She works locally in the Washington, D.C. area and world-wide.