Graphic Recording & Sketchnotes
Graphic recording and sketchnoting is a process of listening, synthesizing, organizing and drawing what's being said.  Graphic recording is done large scale and real-time.  Sketchnotes are done small scale on an iPad or sketchbook, which makes it a great fit if space is a concern or working remotely.
Graphic Recording for Collaboration
Are you looking for a creative way to keep everyone engaged during your meeting? A way to make complex ideas clear and eliminate confusion.  Use the power of visual language for group collaboration. Graphic recording can transform:
Brainstorming
Strategic Visioning & Roadmap
Project Planning
Team Building
Focus Groups
A graphic recorder is a vital partner to the facilitator of the meeting.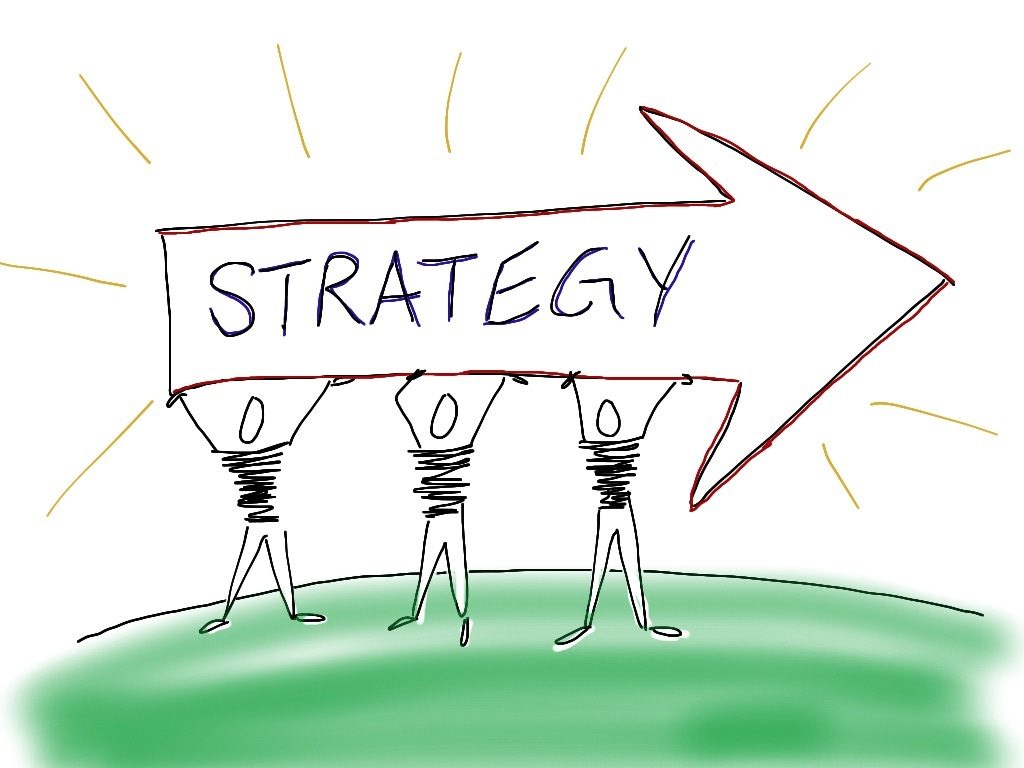 Convey information to your audience with visual storytelling through video.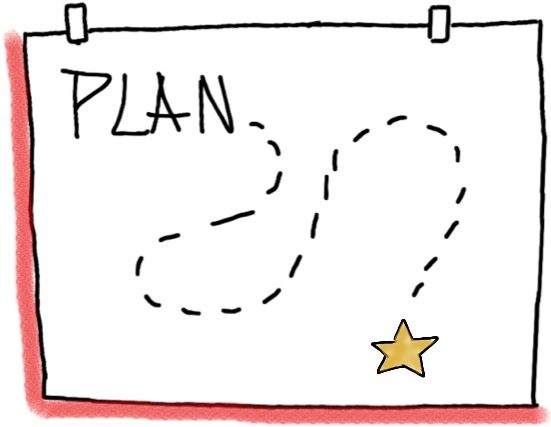 Custom charts and templates prepared ahead of time to support your event. For example, visual agendas, roadmaps, and picture quotes.
Graphic Recording – Working With Me
Before Your Event
Initial meeting with key stakeholders to determine objectives, roles, time-frame, and venue for the event.
Proposal submission and sign-off
Consult on meeting design, logistics and display formats
Pre-charting of agenda and other supporting charts such as welcome posters and banners
During Your Event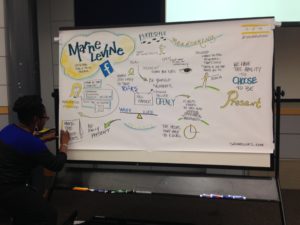 My role is to listen intently, synthesize the information, and "draw out" the essence of what is being said.
I may be at the front, side, or back of the room depending on the room layout and event.
If working in person, I place the completed charts around the room as the event progresses.  This allows people to review and refresh their thinking.
I bring my own supplies (typically markers, chalk, and large sheets of paper about 4×8 ft.)  Big paper creates big ideas!  Click here to see what a large chart looks like.
I can also work on a smaller scale using a sketchbook or tablet (sketchnotes), if it's better for the venue.  Sketchnotes can be created on-site or remotely.
After Your Event
The completed charts are yours to keep.  You can use the charts at follow up meetings to reinforce agreements and show the progress made.  The charts are also a good review for those who could not attend the meeting.
You receive digital images of the completed chart.  Sharing these digital images are a great way to promote upcoming events, especially with social media.
Rates
Every project is unique and my goal is to provide the best solution for your needs within your budget.
Graphic Recording fees are based on a day rate, plus travel expenses.
Sketch Videos and Studio Work fees are based on the project requirements.
I am located in the Washington, DC metro area.  Travel expenses are additional when working 50 miles outside the Washington, DC area.
I will show you how you can use the power of visuals with the best pricing options for you.  Get a FREE QUOTE, it's easy.