On Sunday, January 15th I created this 4'x8′ chart in real-time for the AFL-CIO.  The Dr. Martin Luther King Jr. Civil & Human Rights Awards took place at the Hamilton in Washington, DC.  There were 8 award recipients, including Sen. Elizabeth Warren and actor Jussie Smollett.
I enjoyed working on this project for so many reasons.  One reason is because I come from a family of union workers. When award recipient, Carmen Perez, mentioned the 1199 union it made me smile.
Another reason I enjoyed this project was because of the program itself.  It was so rich with stories of ordinary people doing amazing things.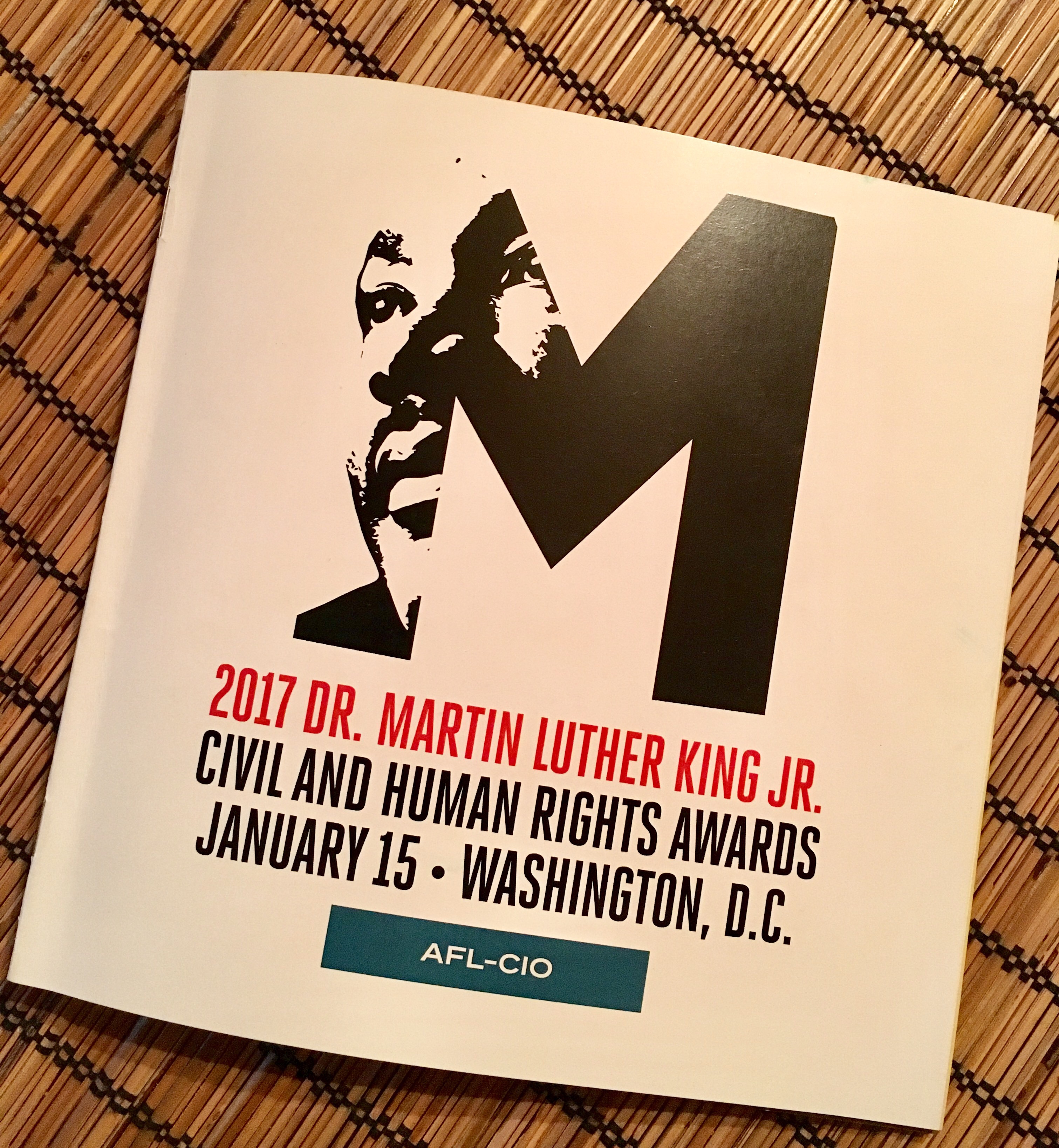 I love this quote that was printed on the program.  It speaks to the labor movement and matched the occasion perfectly.
"All labor that uplifts humanity has dignity and importance and should be undertaken with painstaking excellence."
— Dr. Martin Luther King, Jr.
I used pieces from the music selection, video segments, and stories from the honorees to make the chart a collage.
Click here to see a 15 second video of the complete chart.
The following two tabs change content below.
Lisa
Visual Thinker | Graphic Recorder | Sketchnote Artist
at
See In Colors
Lisa Nelson loves to combine art with life. Lisa captures conversations with hand-drawn pictures so people can "see" what's being said. Her visual summaries range from business and leadership to community and faith. Her work has been featured in Entrepreneur, Ogilvy & Mather, and Social Media Week. She works locally in the Washington, D.C. area and world-wide.