Hi Everyone,
I have some exciting news to share.
I was interviewed recently by Vera Raposo, business coach and mastermind at Your Creative Biz.   Vera offers products and services for creative entrepreneurs.  I was delighted to do this interview and honored for her to introduce me to her creative community.  Thanks Vera 😀
During the interview, I share how I got started with graphic recording, what was my turning point, and tips I have learned for business success.
You can check out my interview with Vera here.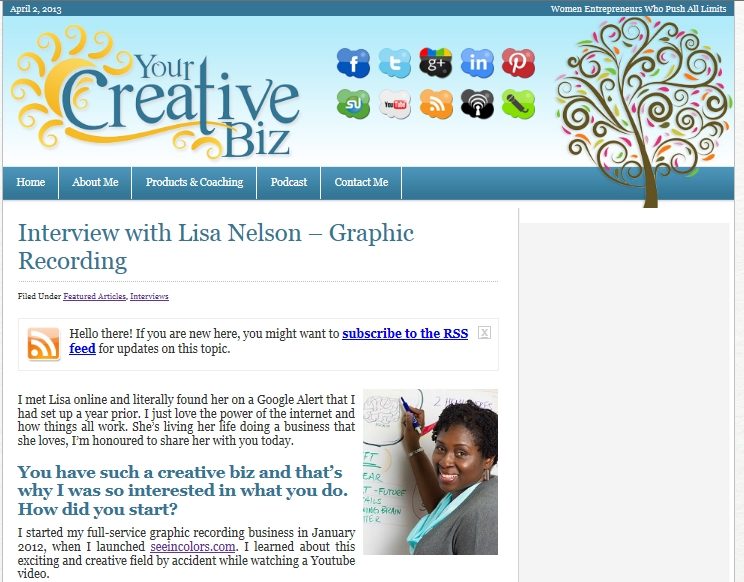 Do you have a creative business or dream of one?  Please share what it is.  Just comment below.
The following two tabs change content below.
Lisa
Visual Thinker | Graphic Recorder | Sketchnote Artist
at
See In Colors
Lisa Nelson loves to combine art with life. Lisa captures conversations with hand-drawn pictures so people can "see" what's being said. Her visual summaries range from business and leadership to community and faith. Her work has been featured in Entrepreneur, Ogilvy & Mather, and Social Media Week. She works locally in the Washington, D.C. area and world-wide.