Jean Chatzky is an author, speaker, and the financial editor for NBC's Today Show.  She was featured on SmallBizChat Live, where Melinda Emerson shares live interviews with small business experts.  To see the interview with Jean, click here.
Jean discussed the importance of credit and shared this funny money rule: "Every birthday, you should check for you weight and credit score."  Basically, one should go up and one should go down 😀
This rule inspired me to draw these sketchnotes.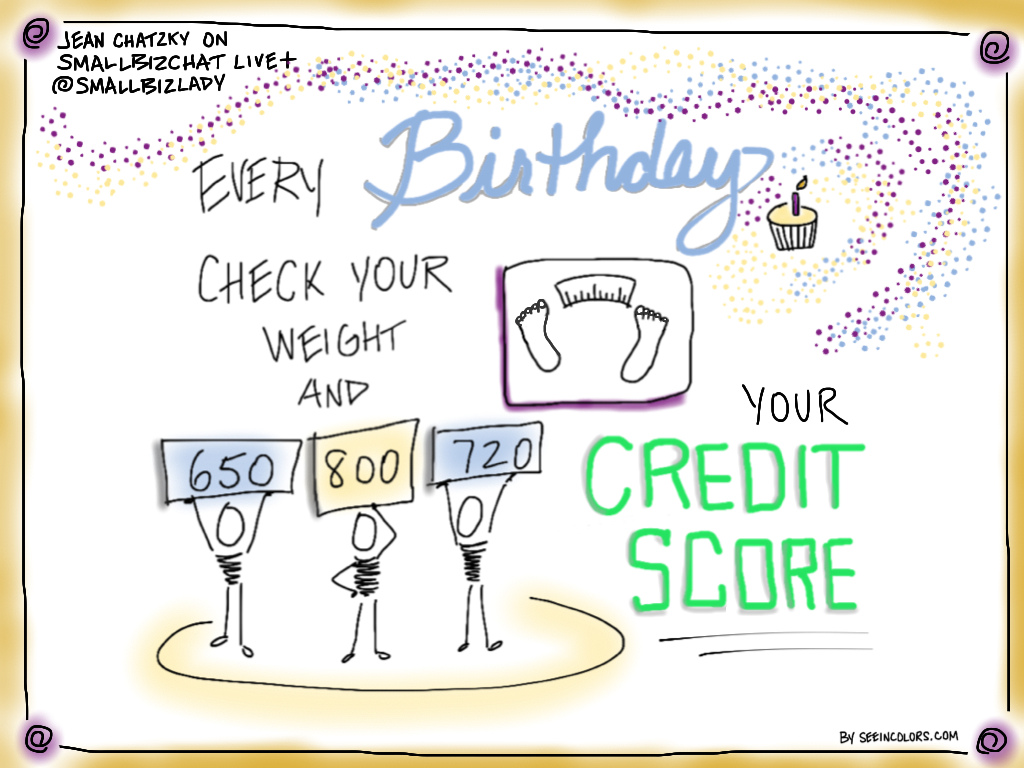 Here are a few tips from Jean to increase your credit score:
Pay bills on time – every single one of them
It is good to have a decent mix of credit – not just credit cards but utilities under your name as well, or a good credit standing in paying a car loan.
Avoid signing up for new credit cards or closing old credit cards.
Have you hear of Jean's money rule before?  Please share and comment below.
The following two tabs change content below.
Lisa
Visual Thinker | Graphic Recorder | Sketchnote Artist
at
See In Colors
Lisa Nelson loves to combine art with life. Lisa captures conversations with hand-drawn pictures so people can "see" what's being said. Her visual summaries range from business and leadership to community and faith. Her work has been featured in Entrepreneur, Ogilvy & Mather, and Social Media Week. She works locally in the Washington, D.C. area and world-wide.