"Libraries Transform" is a multi-year campaign about the transforming the role of libraries in America.
This week I joined a webinar that showed libraries how to use several facilitation approaches to foster conversation and lead change in communities. The webinar was hosted by the American Library Association and the National Coalition for Dialogue & Deliberation.
Here are just a few key points that I sketched while listening. There are several more webinars coming up, so if you are interested, find out more here.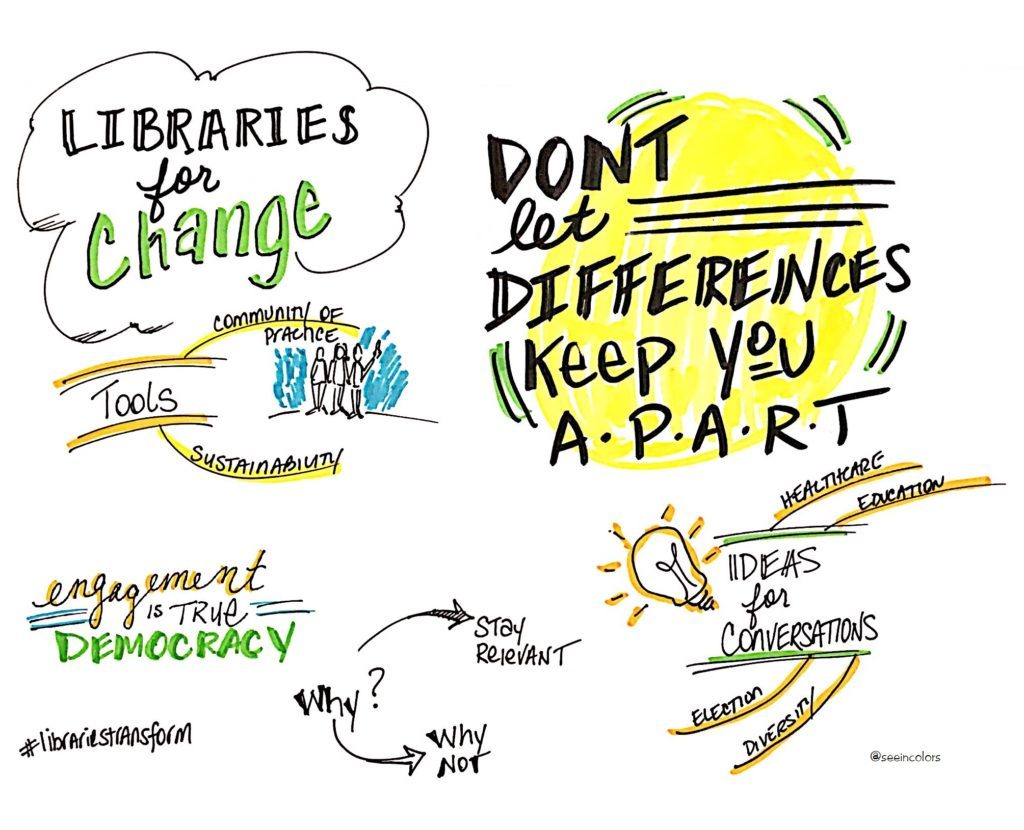 For as long as I can remember… I've always had a library card. I'm really excited to see how the #LibrariesTransform initiative will play a role across our country. The timing in our country right now is perfect for having meaningful dialogue.
Question, comments or ideas? I'd love to hear them. Hit reply or contact me.
The following two tabs change content below.
Lisa
Visual Thinker | Graphic Recorder | Sketchnote Artist
at
See In Colors
Lisa Nelson loves to combine art with life. Lisa captures conversations with hand-drawn pictures so people can "see" what's being said. Her visual summaries range from business and leadership to community and faith. Her work has been featured in Entrepreneur, Ogilvy & Mather, and Social Media Week. She works locally in the Washington, D.C. area and world-wide.