April 4th is National School Librarian Day.  Let's give librarians a round of applause and celebrate them with visual thinking.
When you think of a librarian, what image comes to mind.  Books pop into my mind.
Here is a quick lesson on how to draw a book in 5 easy steps.  Give it a shot.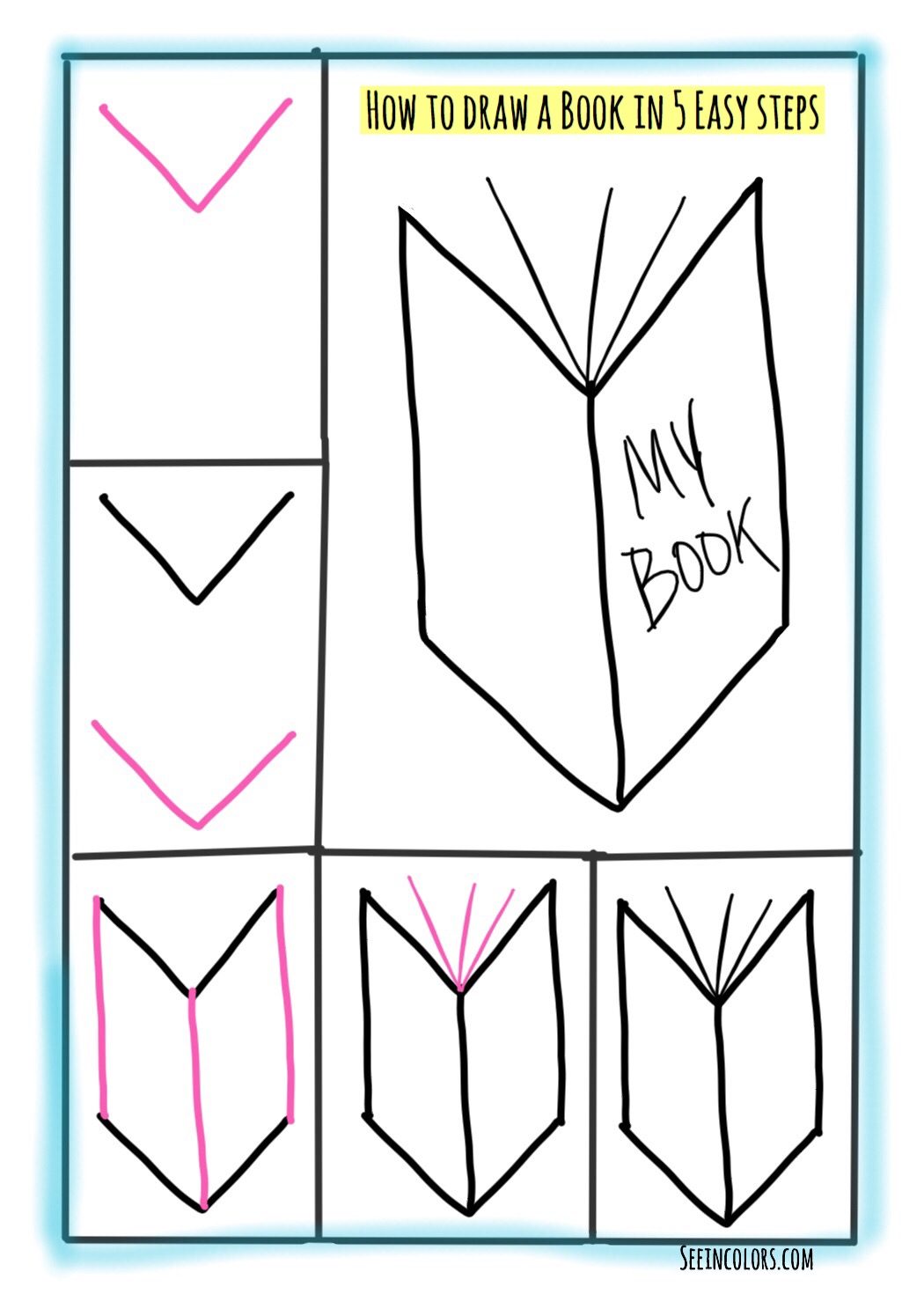 Icons like this can help build your visual vocabulary.  Of course you can use this icon to draw tons of concepts.  For example a book can represent learning, school, teacher, research, and so much more.  And several books together can make a library!
Can you think of more ideas a book icon can represent?  I'd love to hear it.
Thanks for reading!  If you want to use visual thinking for your next project, conference, or strategy session, just contact me for ideas.
The following two tabs change content below.
Lisa
Visual Thinker | Graphic Recorder | Sketchnote Artist
at
See In Colors
Lisa Nelson loves to combine art with life. Lisa captures conversations with hand-drawn pictures so people can "see" what's being said. Her visual summaries range from business and leadership to community and faith. Her work has been featured in Entrepreneur, Ogilvy & Mather, and Social Media Week. She works locally in the Washington, D.C. area and world-wide.