This is my first post and I am excited to share any and everything related to visual thinking.
It's a new year and I picked up a calendar with lots of wonderful quotes.  I was inspired to draw this picture and share it with you.
"It's not what you look at that matters, it's what you see."  -Henry David Thoreau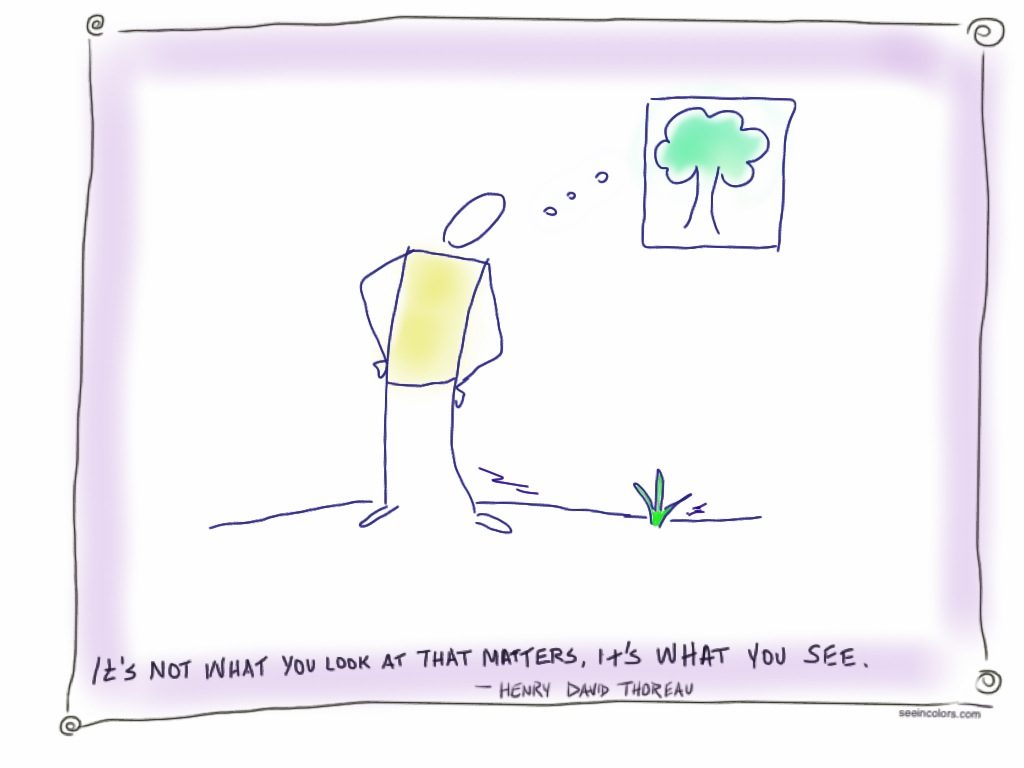 Your turn, what's your favorite quote these days?
The following two tabs change content below.
Lisa
Visual Thinker | Graphic Recorder | Sketchnote Artist
at
See In Colors
Lisa Nelson loves to combine art with life. Lisa captures conversations with hand-drawn pictures so people can "see" what's being said. Her visual summaries range from business and leadership to community and faith. Her work has been featured in Entrepreneur, Ogilvy & Mather, and Social Media Week. She works locally in the Washington, D.C. area and world-wide.