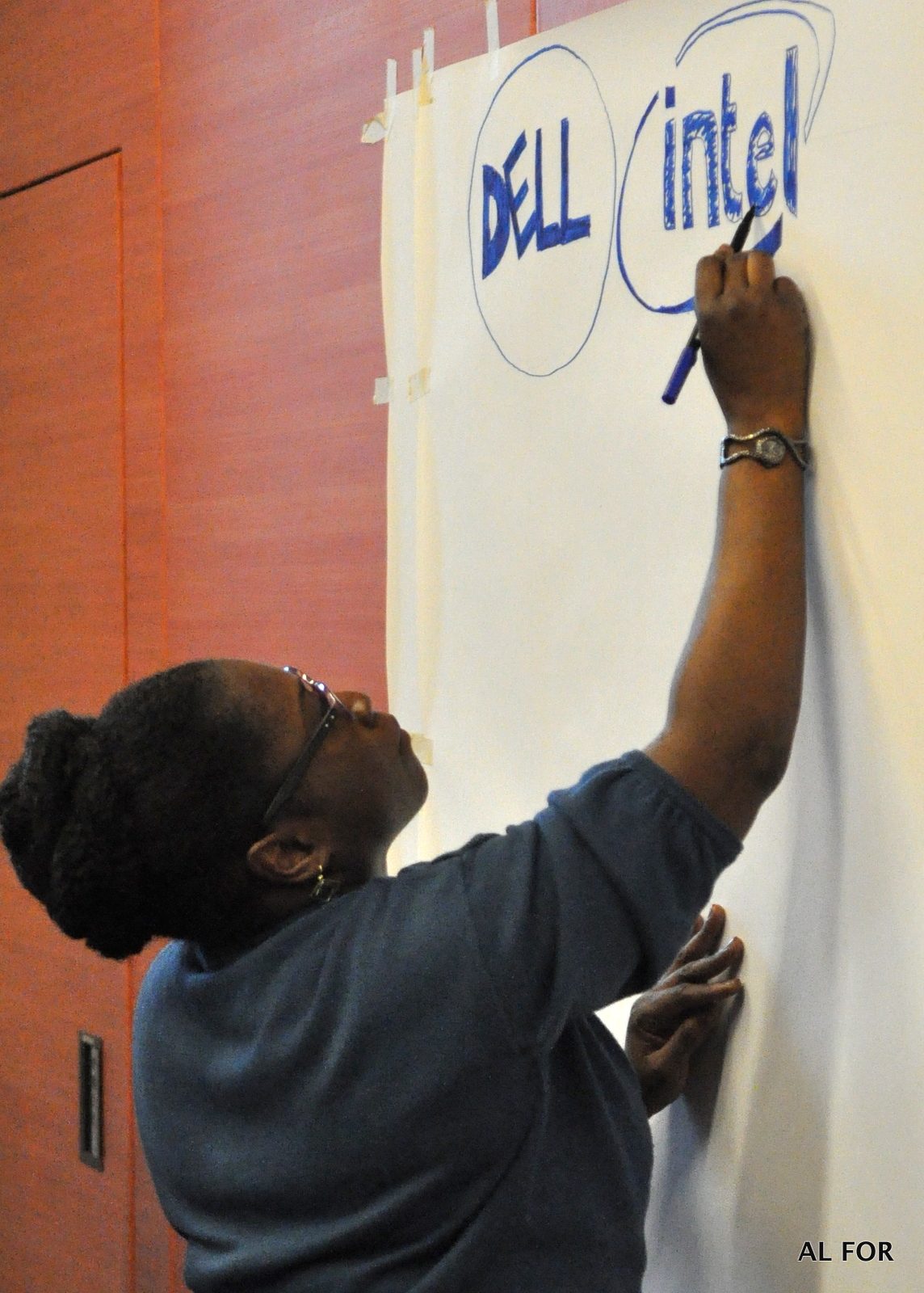 Dell used the power of graphic recording at each of their Think Tank sessions, which focused on small business and entrepreneurship.  I was excited to be the Graphic Recorder for the Philadelphia stop on the tour, #smallbizphilly.  The purpose of this event was to create an open, honest and collaborative forum with 30 to 45 influential small business owners, entrepreneurs, startups and local leaders in the area.
Graphic recording allowed participants to see the connections in the conversation.  The visual images also allowed Dell to capture meaningful feedback so they can better serve the small business community.
The Business Experts included Melinda Emerson, Josh Kopelman, and Ammi Kassar.
The session started with a review of the infographic I created prior to the event.  The infographic was based on a survey of small business owners in Philadelphia.
To expand, click the image.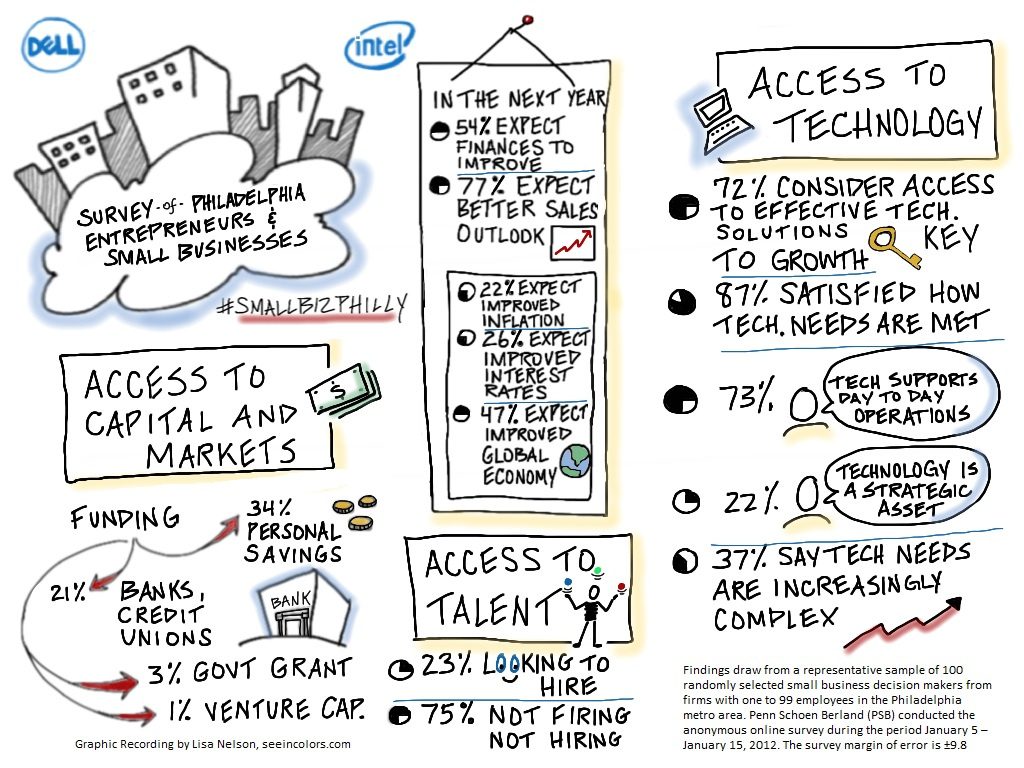 Each of the business experts led sessions giving advice and answering questions.  Check out the visual summaries I created real-time during this event.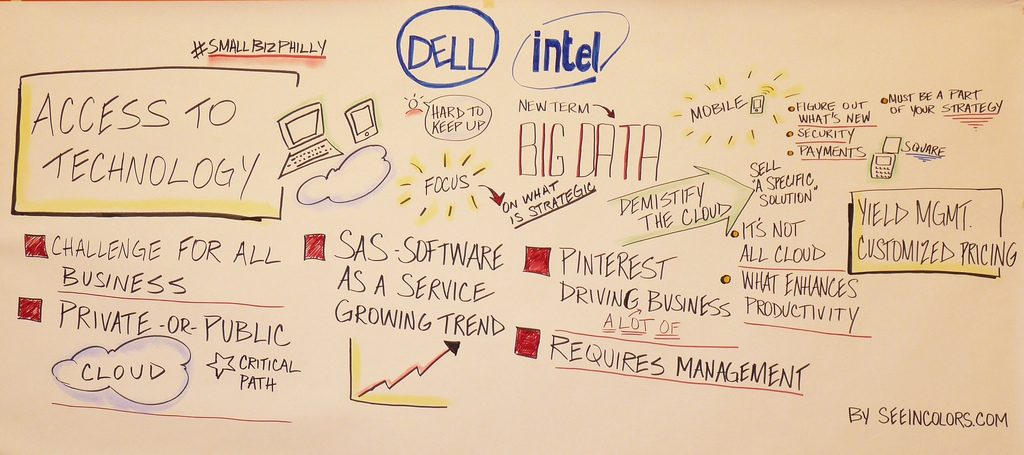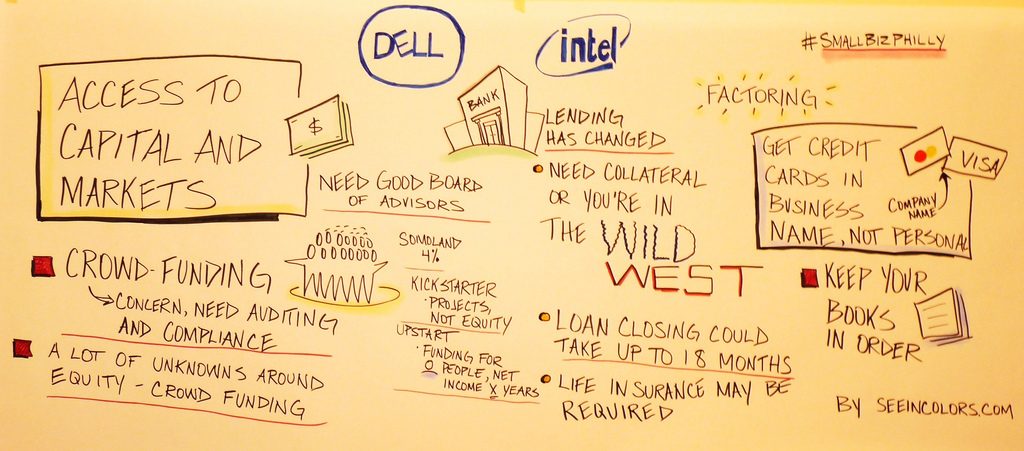 What was your biggest takaway from the images above? Please share and leave a comment.
The following two tabs change content below.
Lisa
Visual Thinker | Graphic Recorder | Sketchnote Artist
at
See In Colors
Lisa Nelson loves to combine art with life. Lisa captures conversations with hand-drawn pictures so people can "see" what's being said. Her visual summaries range from business and leadership to community and faith. Her work has been featured in Entrepreneur, Ogilvy & Mather, and Social Media Week. She works locally in the Washington, D.C. area and world-wide.