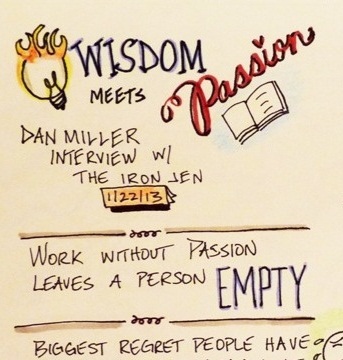 Dan Miller is an author, coach, entrepreneur, speaker, and a creative thinker of low cost business ideas.  "Wisdom Meets Passion" (affiliate link) is the name of Dan Miller's new book .  It's a great collaboration between Dan and his son Jared.
I feel like I know Dan on a first name basis because I am member of the 48 days community and I have listened to his podcasts for years!  I often rotate and try out new podcasts, but Dan never goes out of rotation.
I was happy to learn that Jen McDonough, also a 48 days community member, was interviewing Dan for her radio show.   You can  hear the full interview here.
See my sketchnotes below for the rich pieces I heard during this interview.
For a larger view, click the image to expand.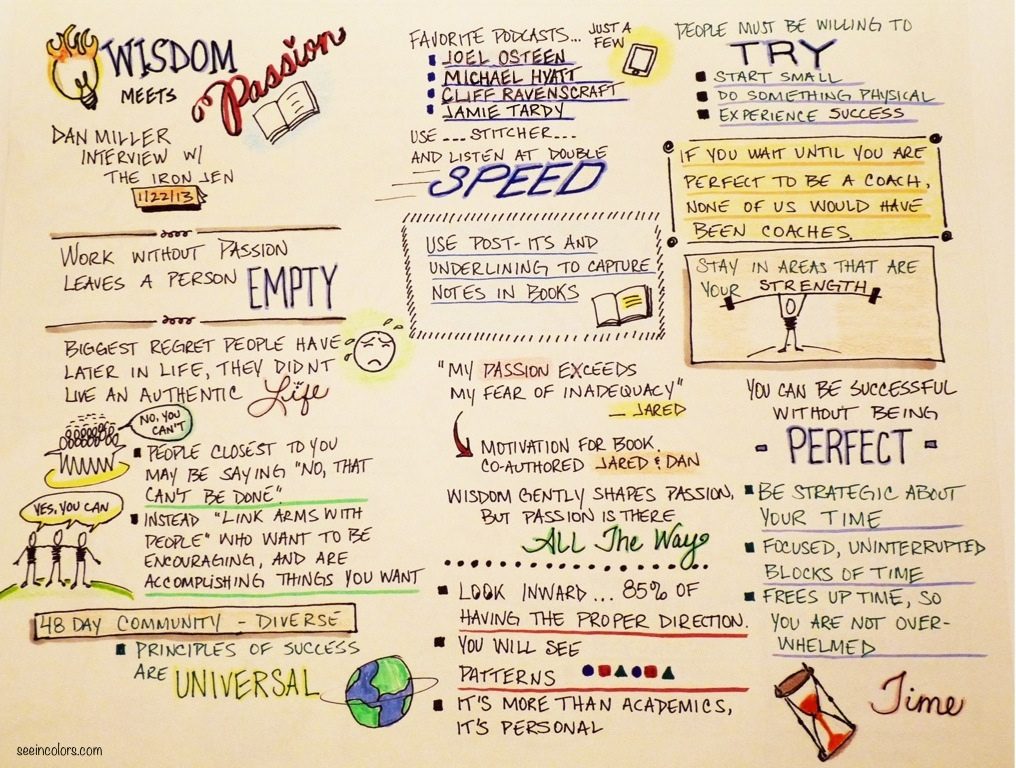 What was your favorite take-away?  Comment below.