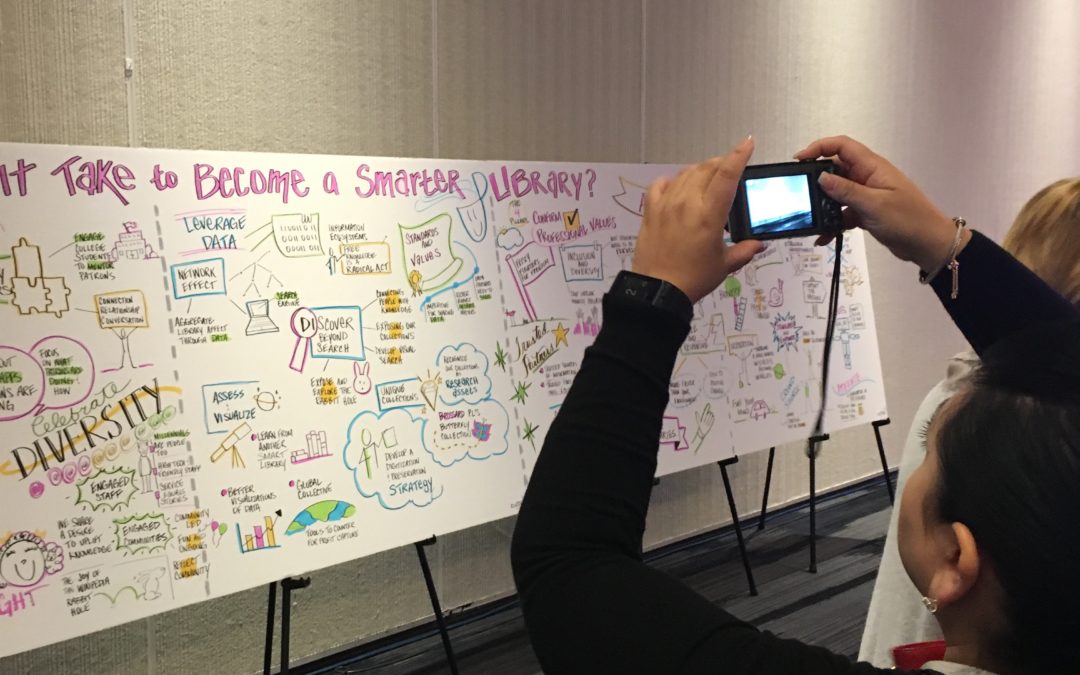 We recently finished up an awesome project with OCLC for their annual meeting at the Renaissance Harborplace Hotel.. See In Colors provided graphic recording for hundreds of attendees. OCLC is a global library cooperative whose members are librarians, researchers, and pioneers. Check out the video for a recap of the visual summaries.

I loved working with the OCLC team. They were created an interactive atmosphere and leveraged all the power of visual communications.

Thanks for reading! If you find this valuable, please share this with someone you know.

Are you or maybe someone you know planning a conference? Keep the attendees engaged, they need to SEE the big picture. Just contact me for a free consultation. I'm happy to help (smile).