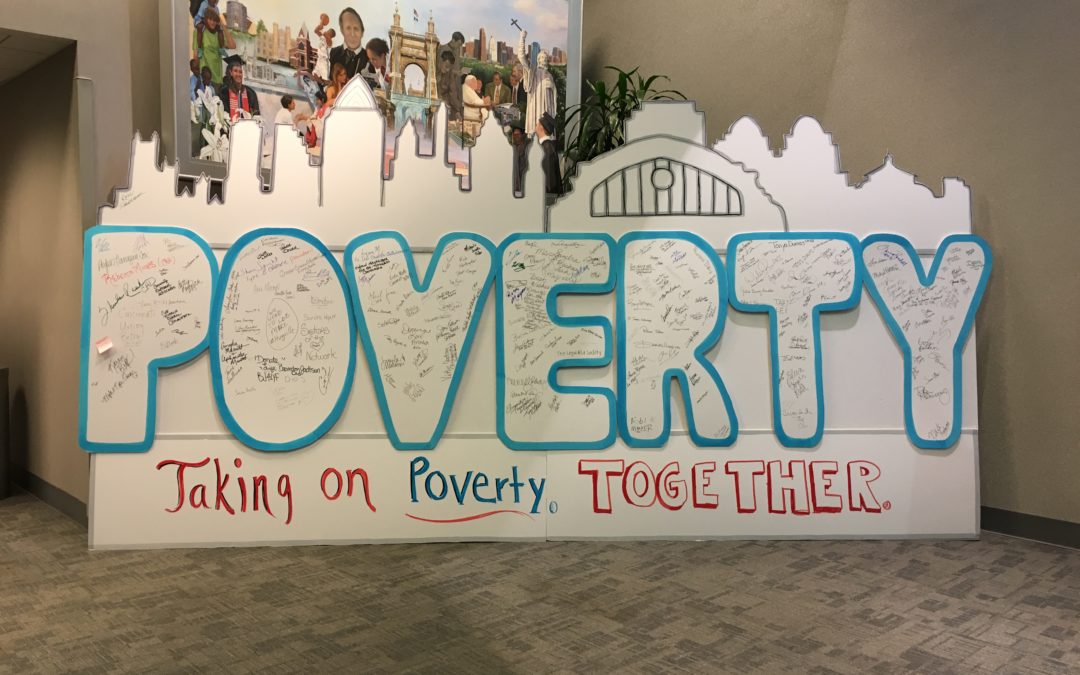 On June 25th the Child Poverty Collaborative hosted a Community Summit in Cincinnati, Ohio.  This event was built around community conversation to take on poverty by working together to improve the lives of children in Cincinnati.  I was a member of the 6 person team hired by Greg Whicker to bring the power of visuals to over 700 attendees.
Checkout WLWT to see my drawing in action during the news segment.
This was a day of listening, learning, sharing and community.  I am so glad that I was able to be a part of this important work.  Please leave a comment below.