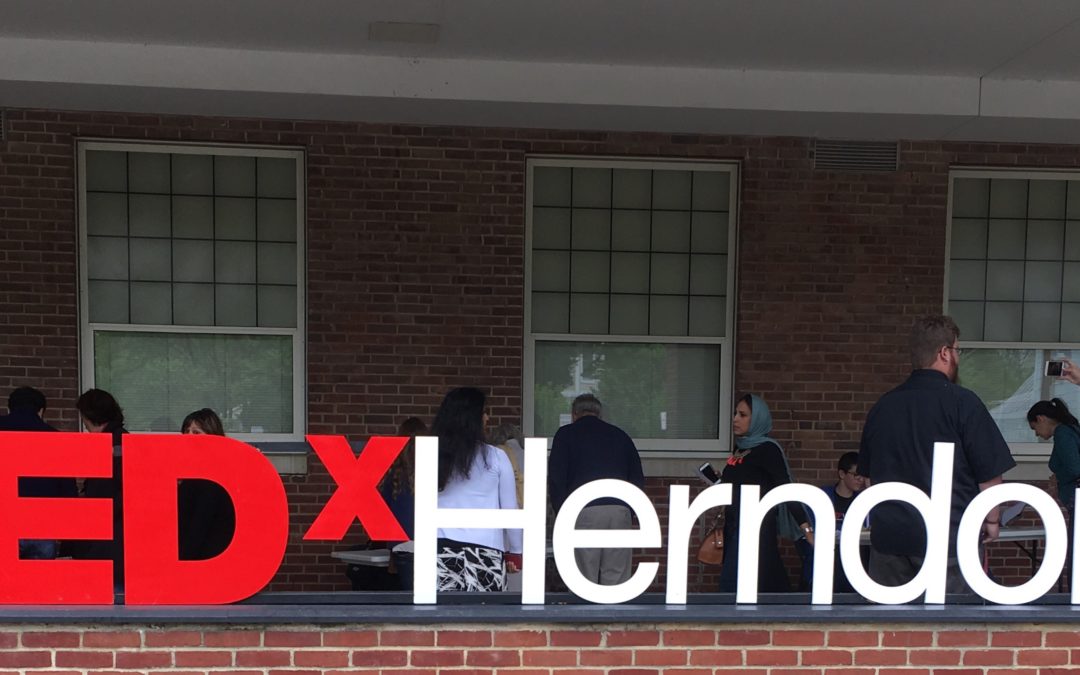 On Saturday, May 6th, I had the honor of being a Community Partner for TedxHerndon.  Tedx events are local Ted style talks that are independently managed and driven by the community.
What an awesome experience to see speakers like the legendary Nikki Giovanni, Kwame Alexander and so many others. The Master of Ceremonies for the event was Aron Teo Lee, who is also a TedxHerndon veteran speaker.
For this event, I listened to 18 different talks and prepared the charts ahead of time.  I created the 18 hand drawn charts in my studio.  The last step was to construct tower displays in the lobby for attendees.
Here are some of the pictures from the event!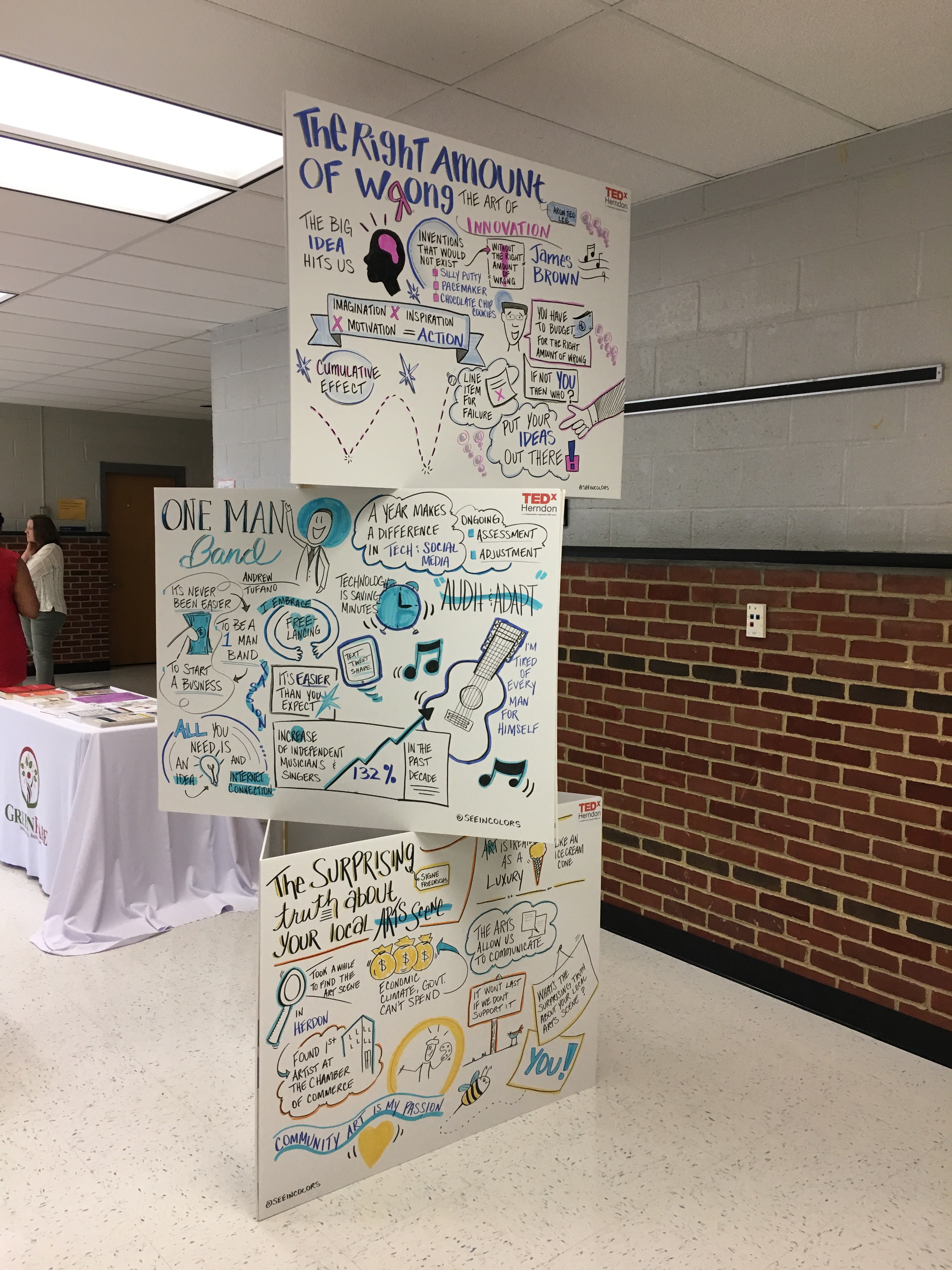 Thanks for reading! I appreciate all the comments and feedback that you send me (smile).  I love referrals too, please continue to spread the word about my business.  I'm thankful to God for wonderful readers like you and for the doors of opportunities that are opening up.
If you want to use visual images for your next project, conference, or strategy session, contact me for ideas