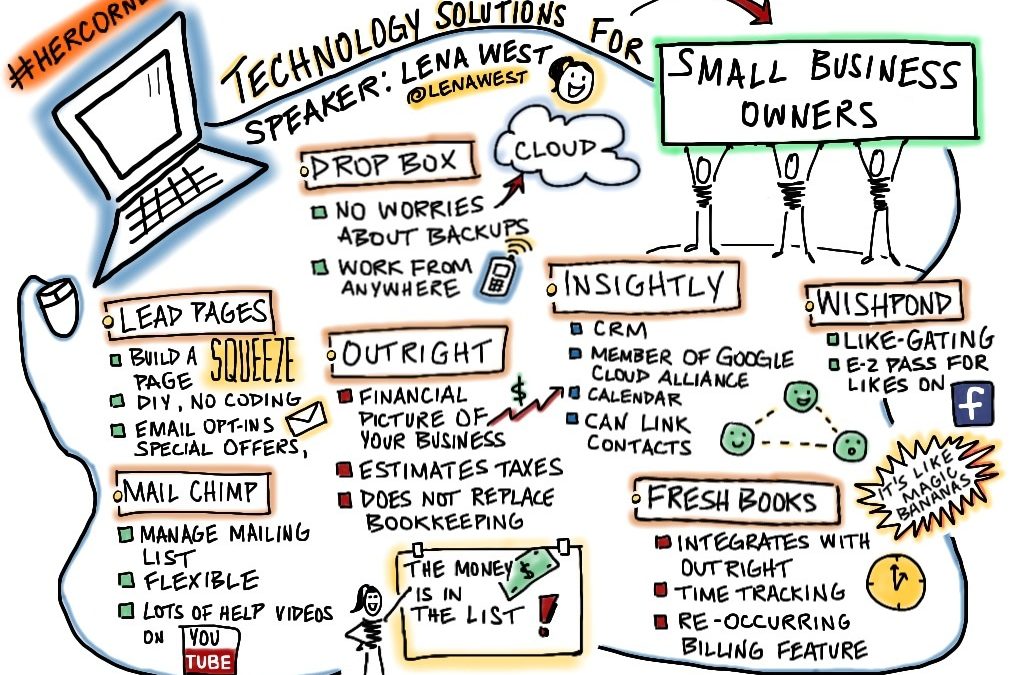 This week I attended my first event with Her Corner.  Her Corner provides face-to-face networking for women entrepreneurs through various events.  The speaker series for July focused on technology solutions for small business owners.  The guest speaker was social media and technology expert Lena West, founder of Influence Expansion.
This was such a fun and informative session.   It's one thing to hear about tools, but when someone explains how they are using it… well that takes it to another level.  Lena shared some of her favorite tools for getting clients, keeping clients and growing your business.  I created this visual summary using my iPad.
I can't wait to attend the next Her Corner event.  I really enjoyed being in a room full of supportive women that are fired up about business 😀
See the visual summary below.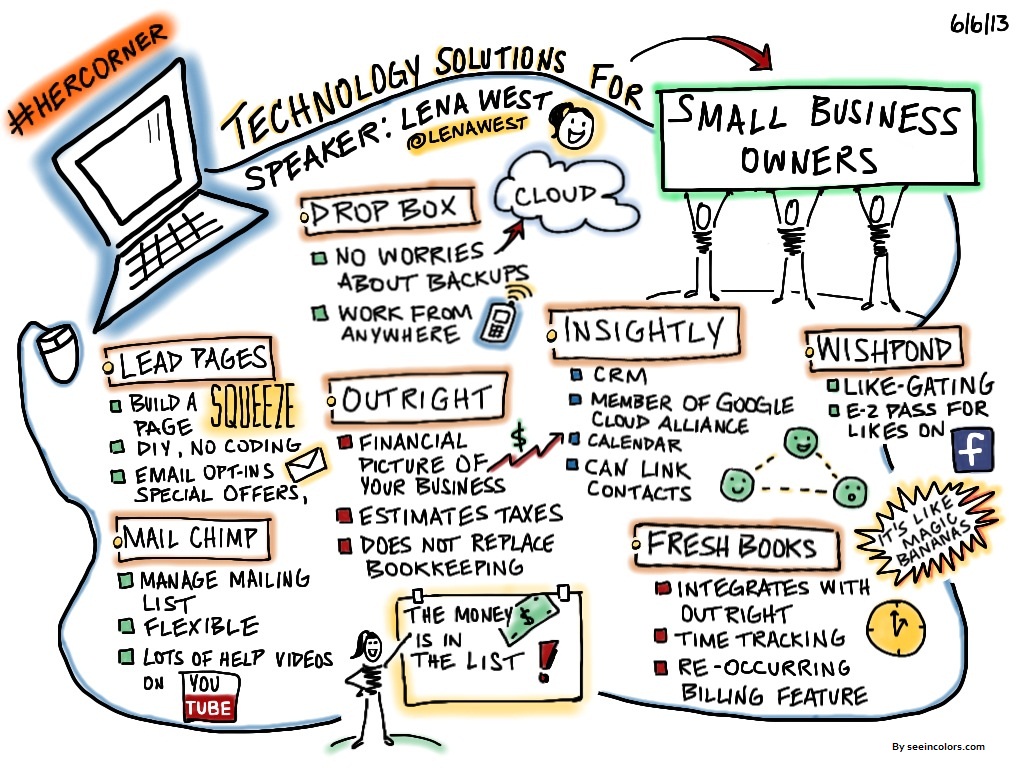 For a larger view, click the image to expand.
Have you signed up for any of these services?  What was your favorite tip?  Comment below.