The George Washington Women in Business recently held their annual Spring Conference #DrivingVision and I was the official Graphic Recorder for all the keynotes.   This day long event focused on real world business advice and fostering relationships.  This event included over 300 students from George Washington University and 80 professionals across the country.
The first keynote was from Marne Levine, VP, Global Public Policy, Facebook.  Below is an action shot of me graphic recording real-time at the conference during her speech.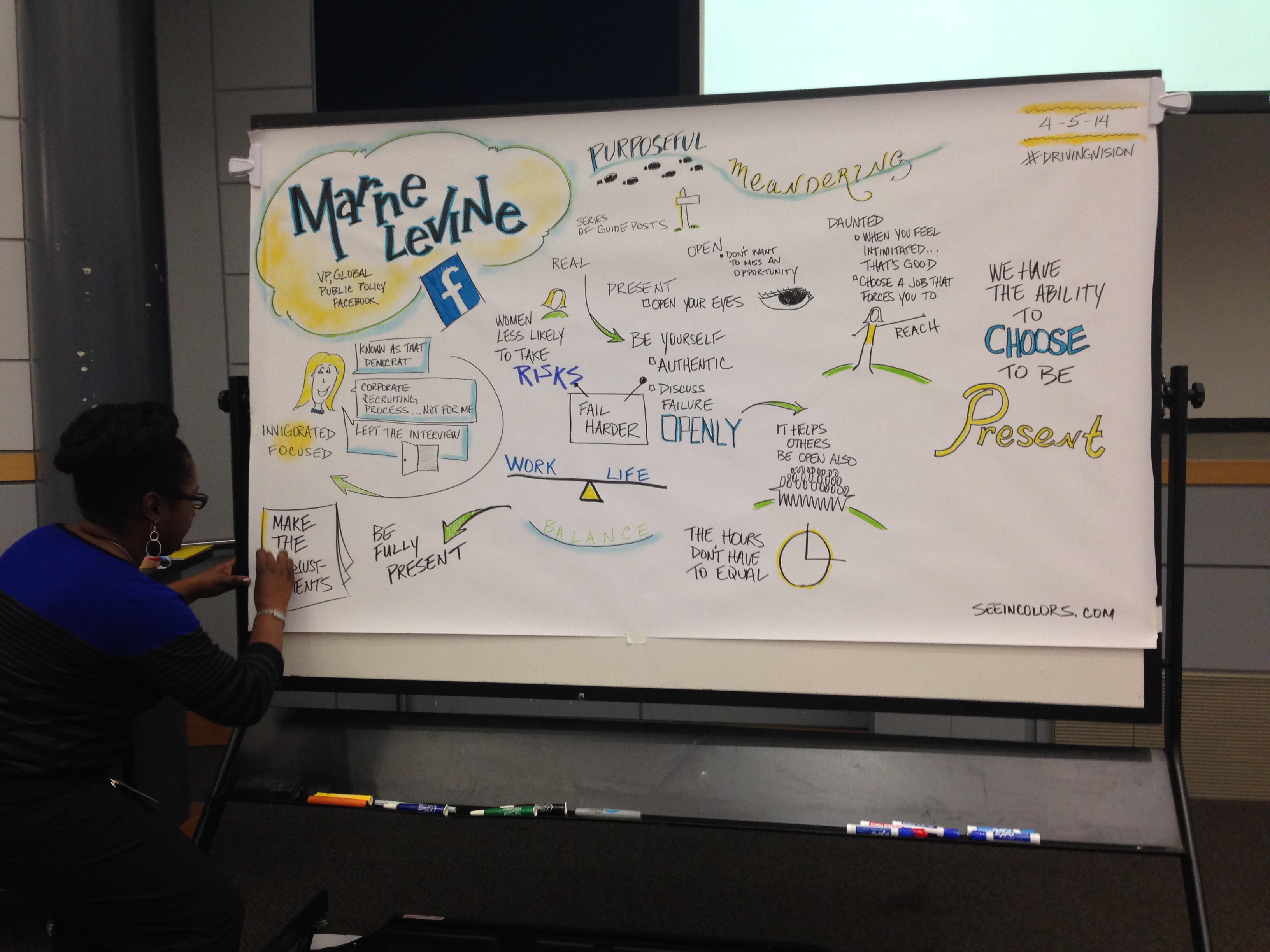 These visual summaries help participants retain more of what they heard at the conference so they can stay engaged to take action.  Here are the completed images from the graphic recording of all the keynote speeches
For a larger view, click the image to expand.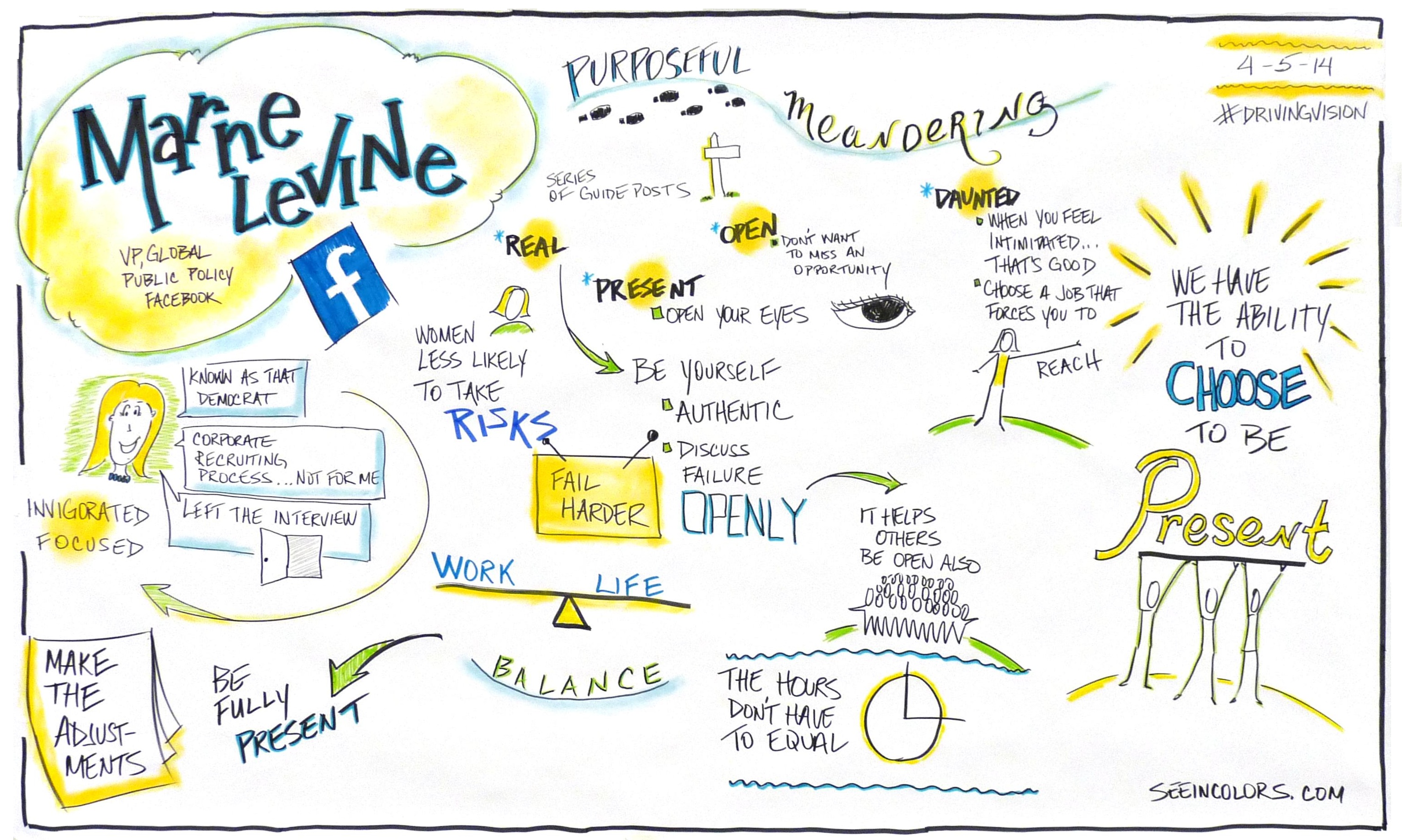 For a larger view, click the image to expand.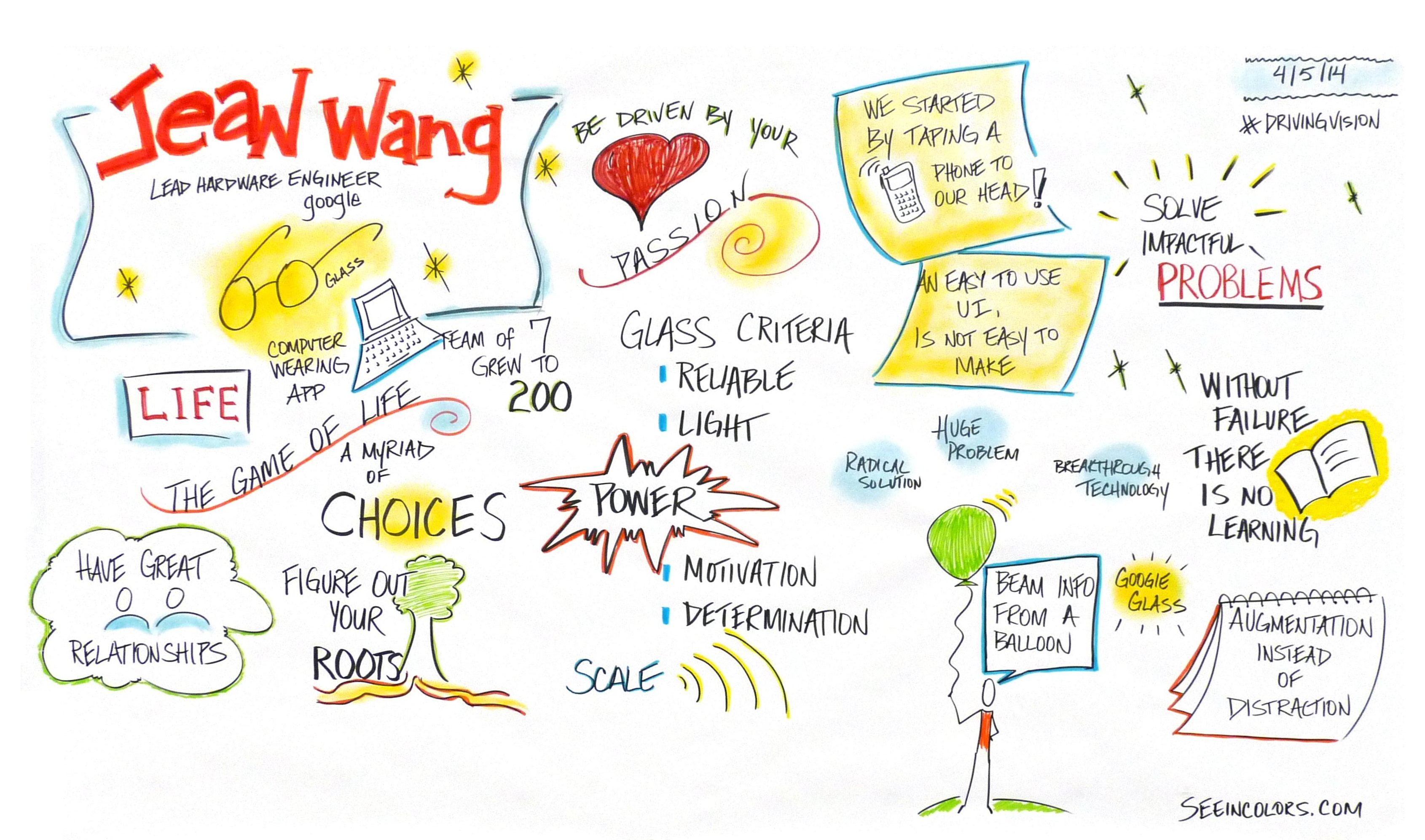 For a larger view, click the image to expand.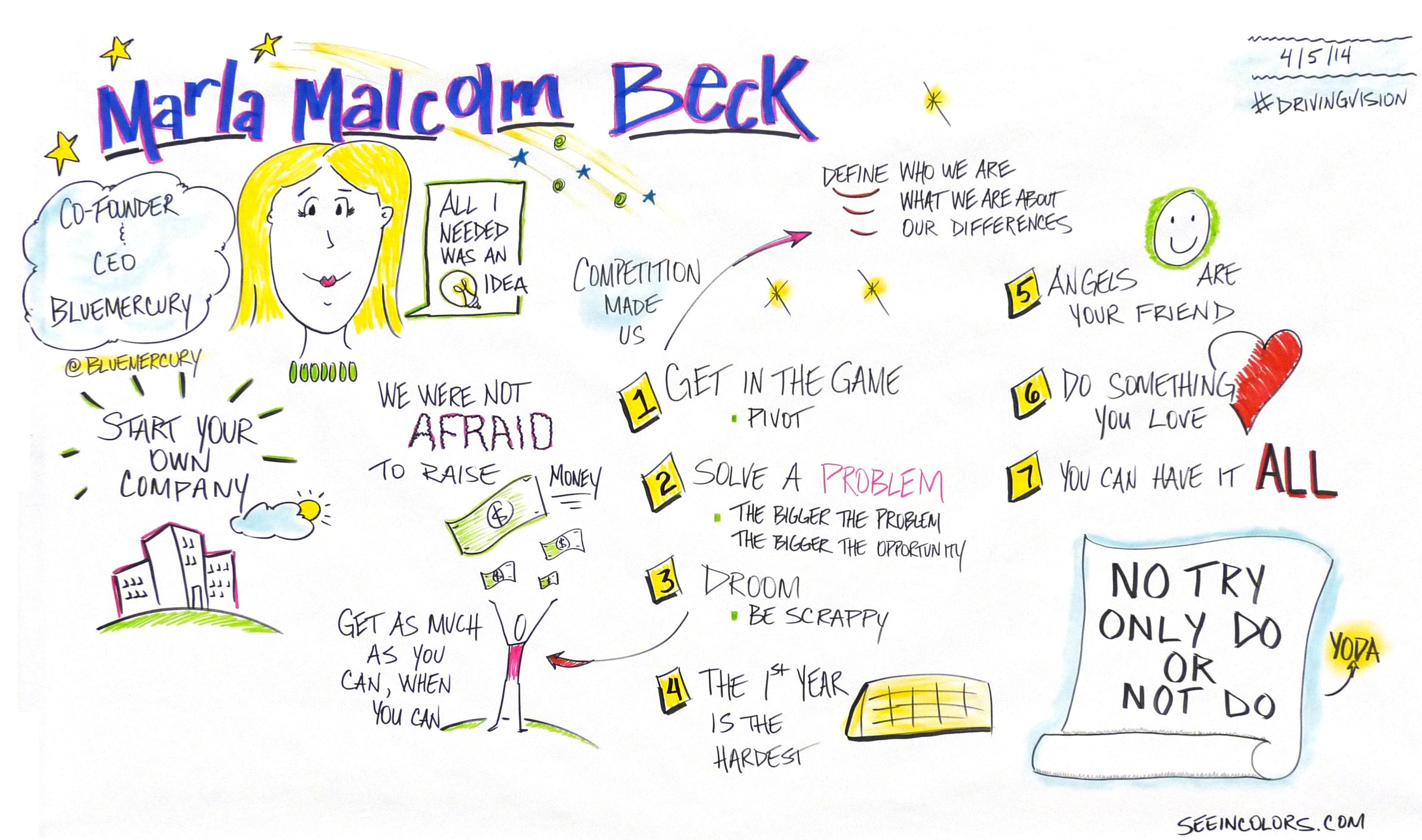 I love Marla Beck's tip to always "Be Scrappy."  What was your biggest takaway?  Please comment below.
The following two tabs change content below.
Lisa
Visual Thinker | Graphic Recorder | Sketchnote Artist
at
See In Colors
Lisa Nelson loves to combine art with life. Lisa captures conversations with hand-drawn pictures so people can "see" what's being said. Her visual summaries range from business and leadership to community and faith. Her work has been featured in Entrepreneur, Ogilvy & Mather, and Social Media Week. She works locally in the Washington, D.C. area and world-wide.