I recently worked with Interpret America for their annual international conference.  It was so fascinating to me because I was in a room full of language and sign interpreters.  I felt right at home because I am also an interpreter… but I use a visual language with sketchnotes and graphic recording.
The keynote speaker for the conference was Michael Hyatt.  This was a great opportunity for me because I follow his blog and listen to his podcasts all the time.  His keynote was tailored to the audience of interpreters and focused on Building a Platform.  I created sketchnotes of his presentation.  When I asked him if he would sign my sketchnotes on my iPad, he was happy to do it 🙂
I also created sketchnotes for a panel discussion on Social Media Success Stories.  The panel mas moderated by Michael Hyatt.  The panelists included Ian Anderson, Nataly Kelly, and Brandon Arthur.  They each shared unique stories and tips on using social media for the interpreting profession.
For a larger view, click the images to expand.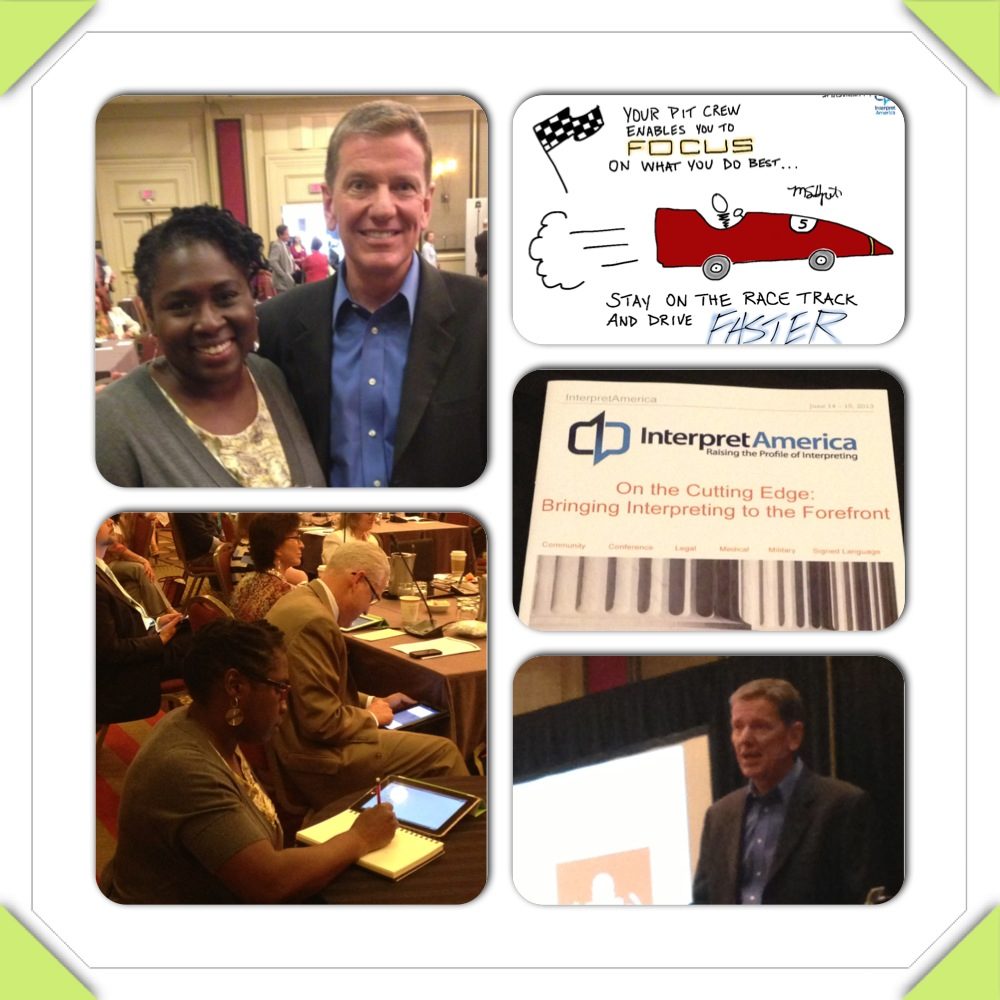 For a larger view, click the image to expand.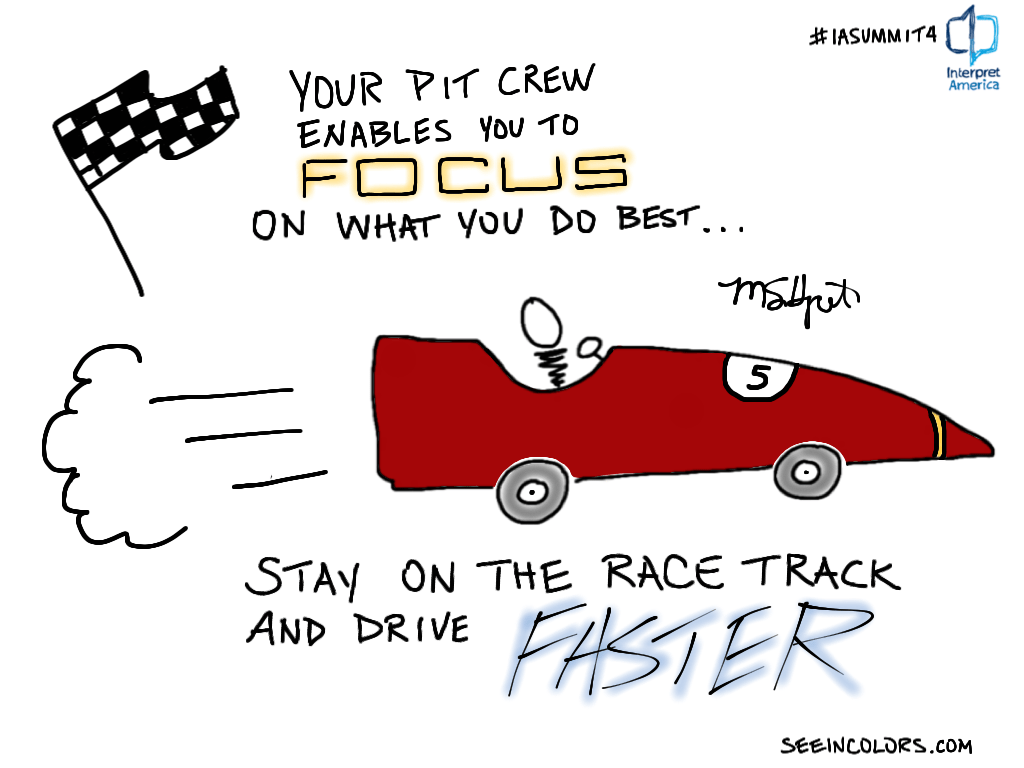 For a larger view, click the image to expand.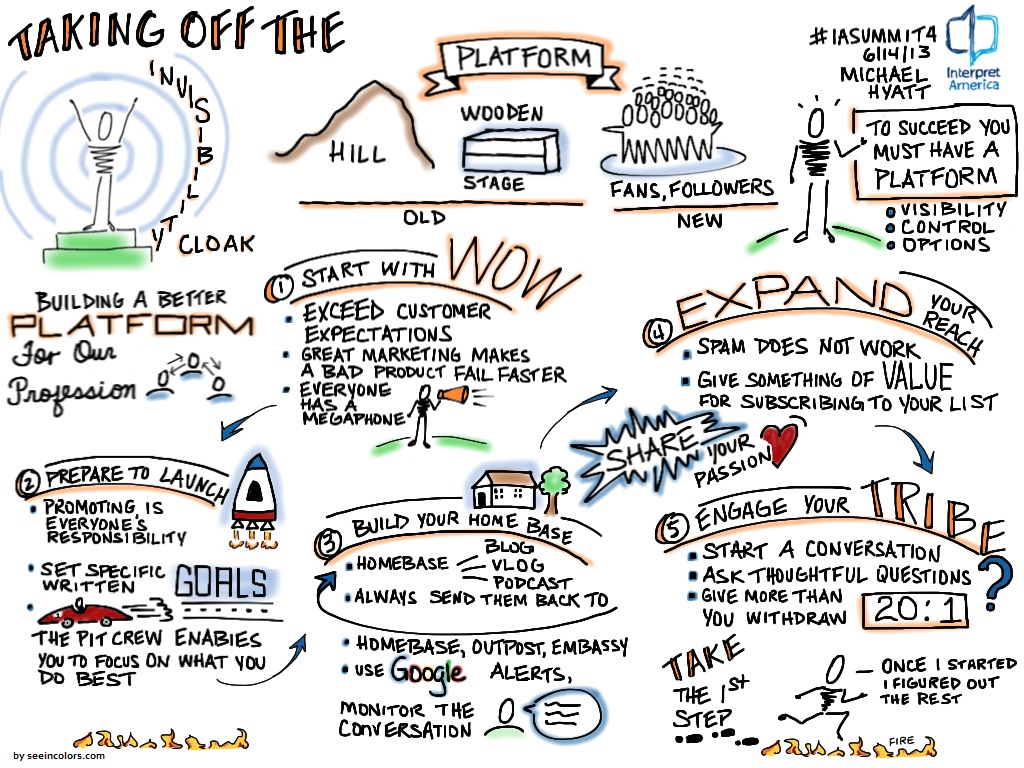 For a larger view, click the image to expand.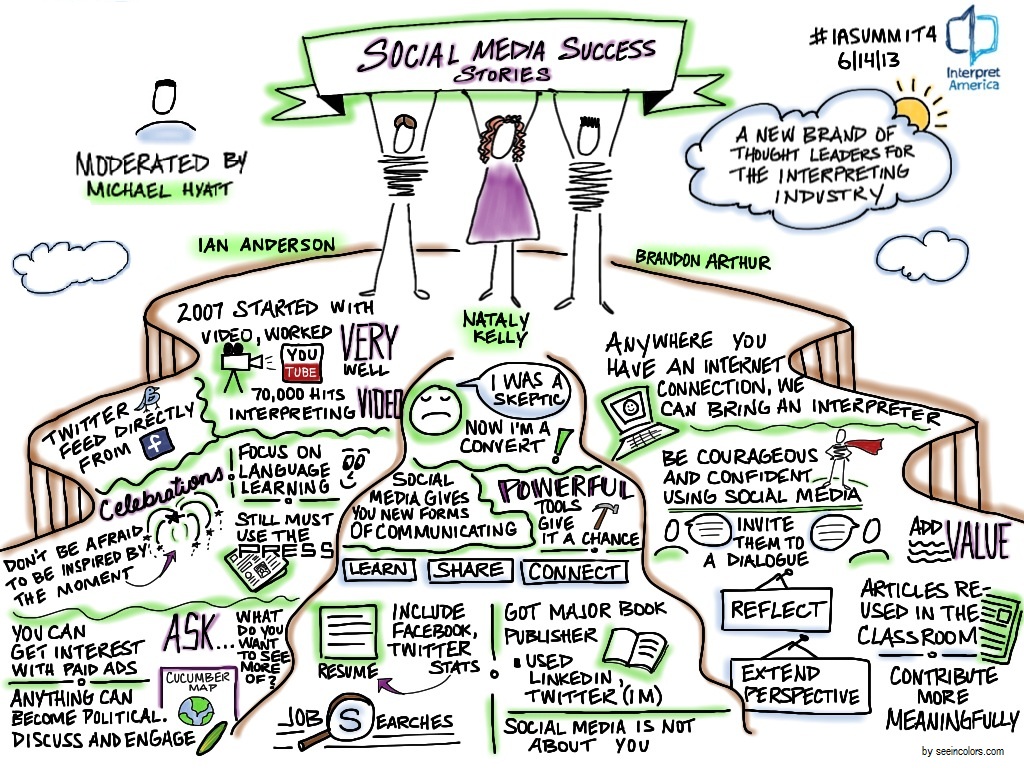 Please share and comment below.
The following two tabs change content below.
Lisa
Visual Thinker | Graphic Recorder | Sketchnote Artist
at
See In Colors
Lisa Nelson loves to combine art with life. Lisa captures conversations with hand-drawn pictures so people can "see" what's being said. Her visual summaries range from business and leadership to community and faith. Her work has been featured in Entrepreneur, Ogilvy & Mather, and Social Media Week. She works locally in the Washington, D.C. area and world-wide.