I was inspired to write this post after I listened to a Michael Hyatt podcast about journaling.
I'll be honest, journaling has been a challenge for me.  UGH!  Sometimes I do and sometimes I don't.
Listening to this podcast gave me alot of ideas for how I can be consistent and make journaling simple.  For example, using Evernote for journaling was a great tip.  Here's a link to that podcast.
Michael said  "When I journal,  I am writing for an audience of 1.  Me."  I loved that observation and I made this sketchnote to visualize it.
For a larger view, click the image to expand.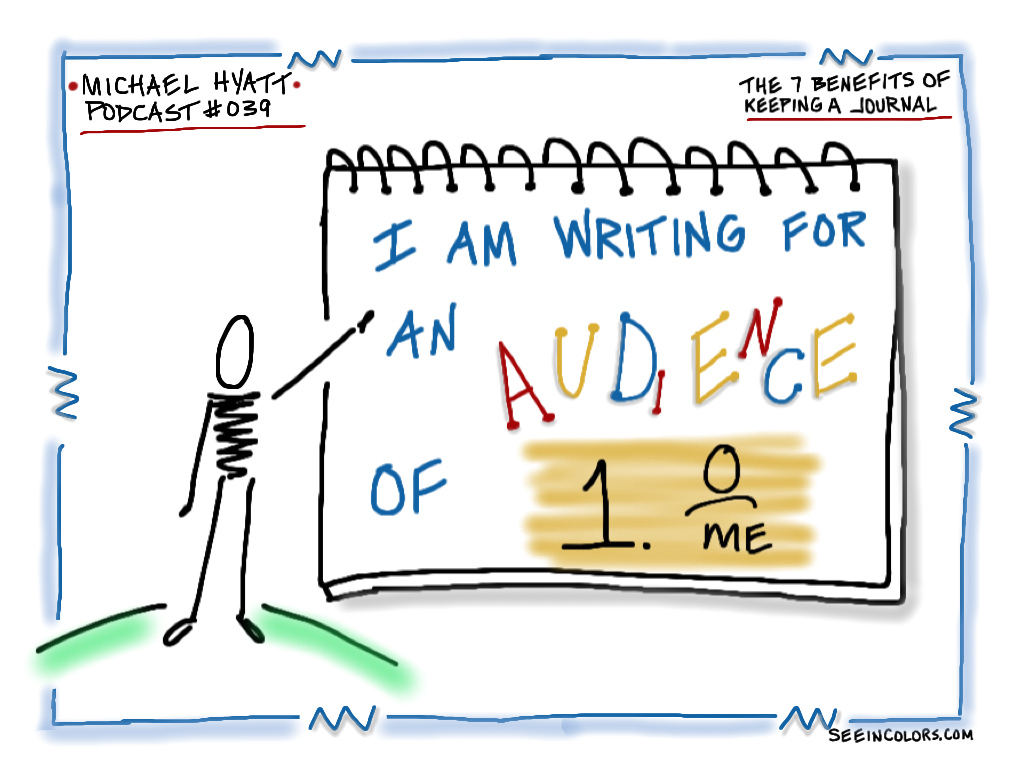 Do you keep a journal?  How's it working for you? Please share and comment below.
The following two tabs change content below.
Lisa
Visual Thinker | Graphic Recorder | Sketchnote Artist
at
See In Colors
Lisa Nelson loves to combine art with life. Lisa captures conversations with hand-drawn pictures so people can "see" what's being said. Her visual summaries range from business and leadership to community and faith. Her work has been featured in Entrepreneur, Ogilvy & Mather, and Social Media Week. She works locally in the Washington, D.C. area and world-wide.