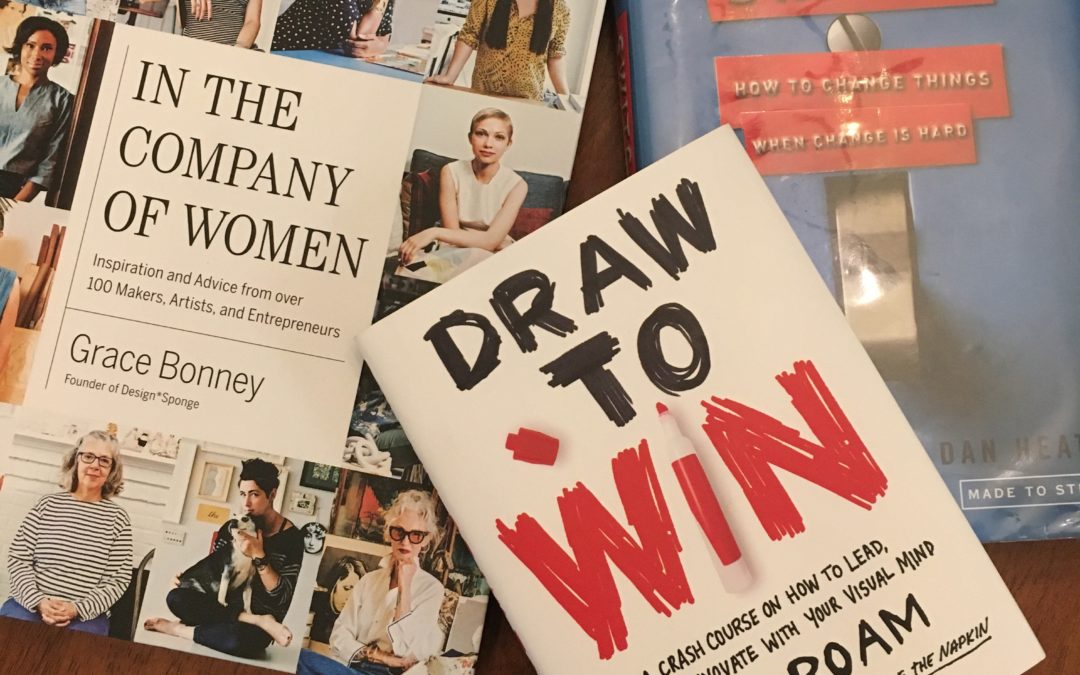 I came across this quote last week and I had to draw it.  "Education is the most powerful weapon which you can use to change the world." – Nelson Mandela.
One of the best ways to get an education is through reading books.  This year, I want to AMP up my game as far as reading goes.  I'm a big fan of audio books but I am going to switch it up this year.  This is the year I go back to basics with good old fashioned physical tangible books.
Here's what's on my list to read next.  I have a nice combo.
"In the Company of Women" a gift from my friend Wendy
"Draw to Win" I purchased online
"Switch", I got from the library. I've renewed it twice and it's due at end of the month.  Uh oh!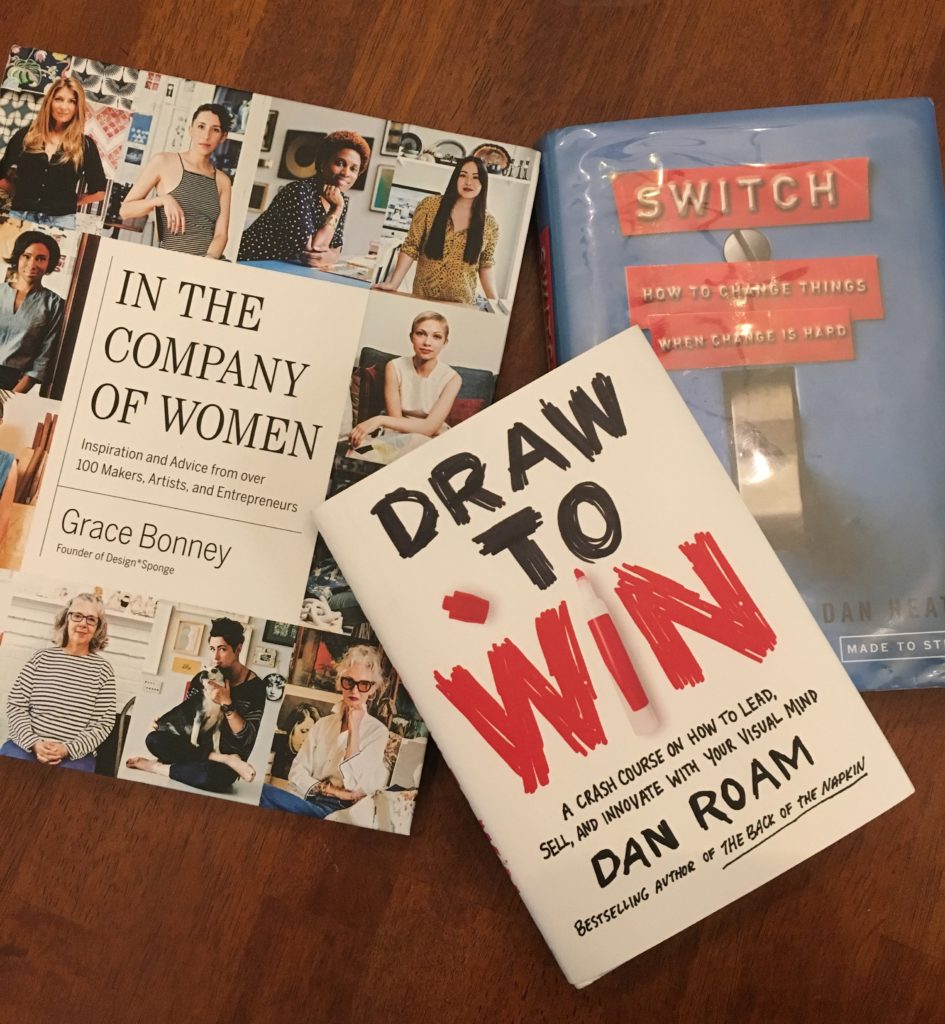 I will be pulling out my favorite nuggets from these books and drawing them out.  I'll be sharing them in the coming weeks, so stay tuned.
What's on your reading list?