I did some really interesting work recently featuring Adam Ostrow, Chief Strategy Officer of Mashable.  Social@Ogilvy asked me to create sketchnotes of the presentation by Adam Ostrow to their agency on trends in social media.
When preparing to create visual summaries, I always do some research on the speaker.  I was excited to find out that Adam was a graduate of University of Maryland, just a few miles from my office 😀
I enjoyed hearing Adam talk about the Oreo tweet sensation that happened during the superbowl.  Can you find the Oreo in the picture?
See my sketchnotes that were created on the iPad below for the highlights from this presentation.
For a larger view, click the image to expand.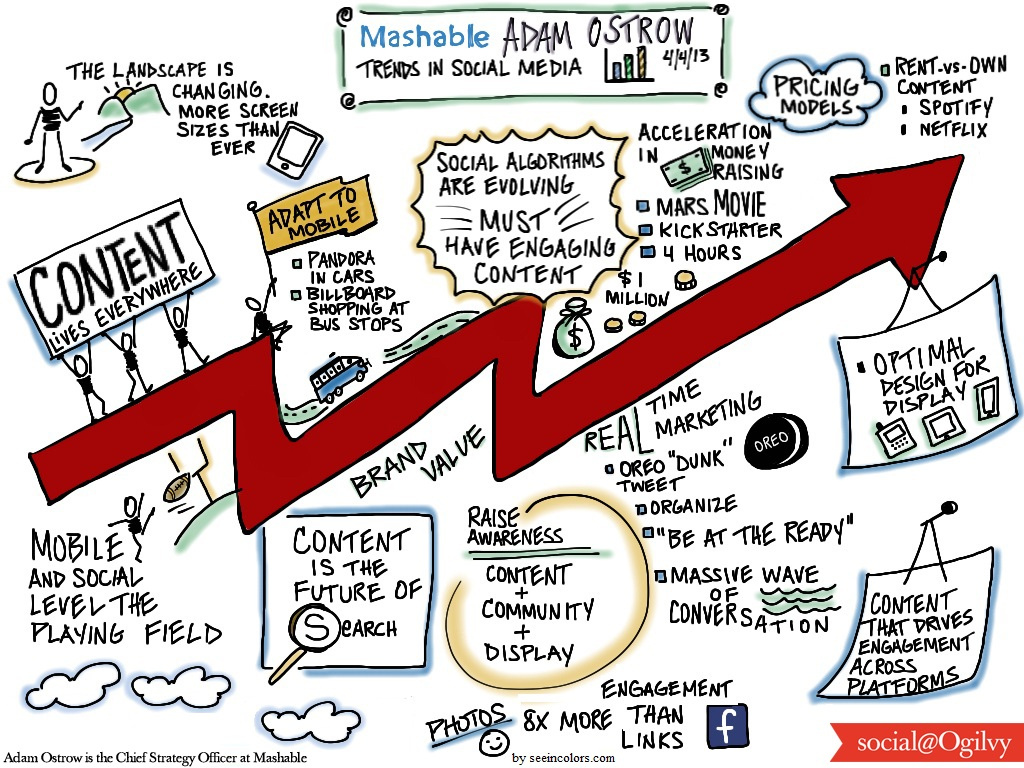 For the complete article on the Social Ogilvy blog, click here.
What was your biggest takeaway? Please share and comment below.
The following two tabs change content below.
Lisa
Visual Thinker | Graphic Recorder | Sketchnote Artist
at
See In Colors
Lisa Nelson loves to combine art with life. Lisa captures conversations with hand-drawn pictures so people can "see" what's being said. Her visual summaries range from business and leadership to community and faith. Her work has been featured in Entrepreneur, Ogilvy & Mather, and Social Media Week. She works locally in the Washington, D.C. area and world-wide.