When I heard this quote, I was so inspired.  It's so easy to get caught up in the world of PERFECTION.
Time is so precious, and it's often wasted in trying to make everything perfect.  So let me encourage you.  If you have a thought or a plan, work on it.. seize the day! You don't have to get all your ducks in a row.  If you even have ducks 😀
What's important is to keep moving forward. Go bravely! Each experience teaches us a lesson.  A Good Plan TODAY is better than a perfect plan tomorrow.
For a larger view, click the image to expand.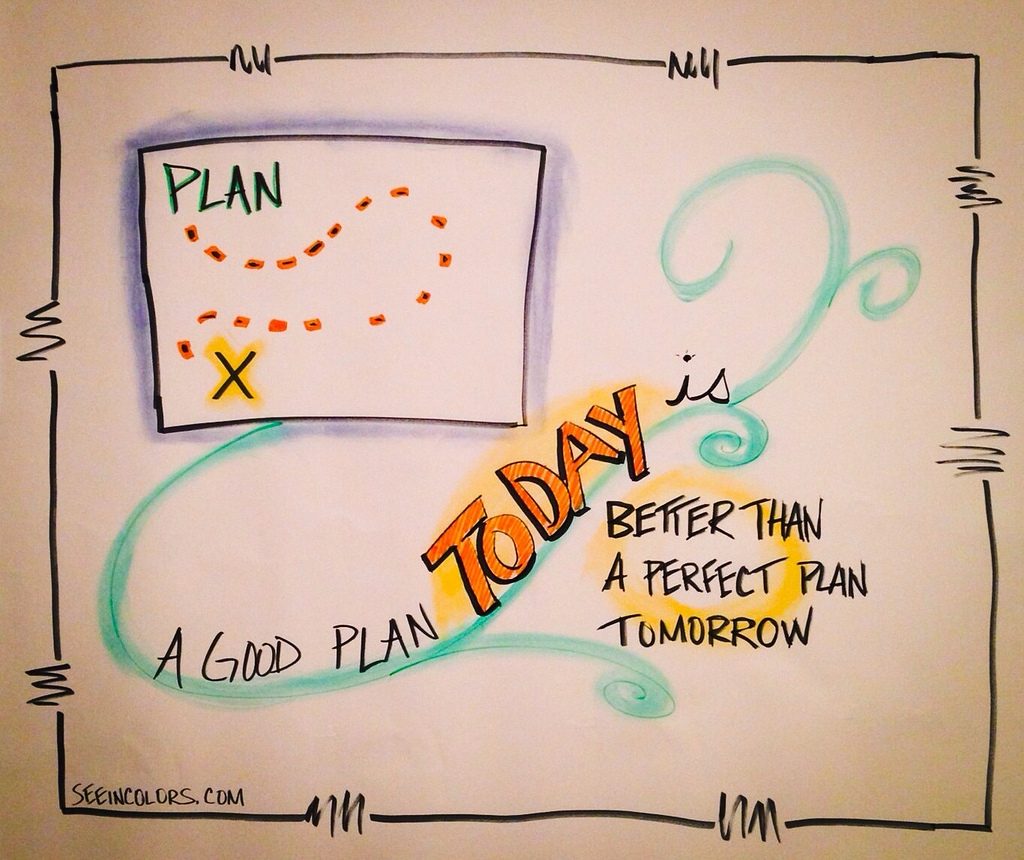 I would love to know about your success stories.  How do you get unstuck? Please share and comment below.
The following two tabs change content below.
Lisa
Visual Thinker | Graphic Recorder | Sketchnote Artist
at
See In Colors
Lisa Nelson loves to combine art with life. Lisa captures conversations with hand-drawn pictures so people can "see" what's being said. Her visual summaries range from business and leadership to community and faith. Her work has been featured in Entrepreneur, Ogilvy & Mather, and Social Media Week. She works locally in the Washington, D.C. area and world-wide.