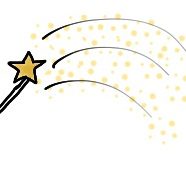 The Virginia Women's Business Conference (#vwbc2012) had such a great line-up of speakers.  This event was held on 11/16/12 and I can't wait to attend next year.   One of the most highly tweeted sessions was given by Darnyelle Jervey.
Darnyelle is an award winning author, speaker, and business strategist.   She is a business builder and a motivator who empowers women by helping them define their purpose and leverage their Incredible Factor.
Key take-aways from Darnyelle Jervey:
Release your incredible factor and change the lives of others.
You should be marketing your business 10-12 hours a week.
You lose an opportunity to market if you have a one sided business card.
When a problem is top of mind, people are actively seeking solutions.
Identify your audience of 1, who has the problem you can solve.
Awesome stuff.  You can tell which ones were my favorites because I made them bold above 🙂
I really had fun creating these visual summaries.  Especially drawing the wand and the incredible magic dust.  Just makes me smile.  Hope you enjoy.
@seeincolors gives special thanks to acpollard, @Prepare2Speak, @Socially_Social, and many others who tweeted this session.
Resources & Affiliates

Check out the free resources and products that Darnyelle offers, just click here (affiliate link).  If success is your goal, she has the systems and the tools to help you get there.
 What was your favorite quote from Darnyelle? Comment below.
The following two tabs change content below.
Lisa
Visual Thinker | Graphic Recorder | Sketchnote Artist
at
See In Colors
Lisa Nelson loves to combine art with life. Lisa captures conversations with hand-drawn pictures so people can "see" what's being said. Her visual summaries range from business and leadership to community and faith. Her work has been featured in Entrepreneur, Ogilvy & Mather, and Social Media Week. She works locally in the Washington, D.C. area and world-wide.