"Imagination is the highest kite one can fly." – Lauren Bacall
Did you know that February 8 is National Kite Flying Day?
Who would have thunk it!
I just happened to be looking at the National Day Calendar and saw this special day observed for flying a kite.
If you don't have time to fly a kite on Feb 8th, you can draw one! Here is a quick lesson on How to Draw a Kite in 5 Easy Steps.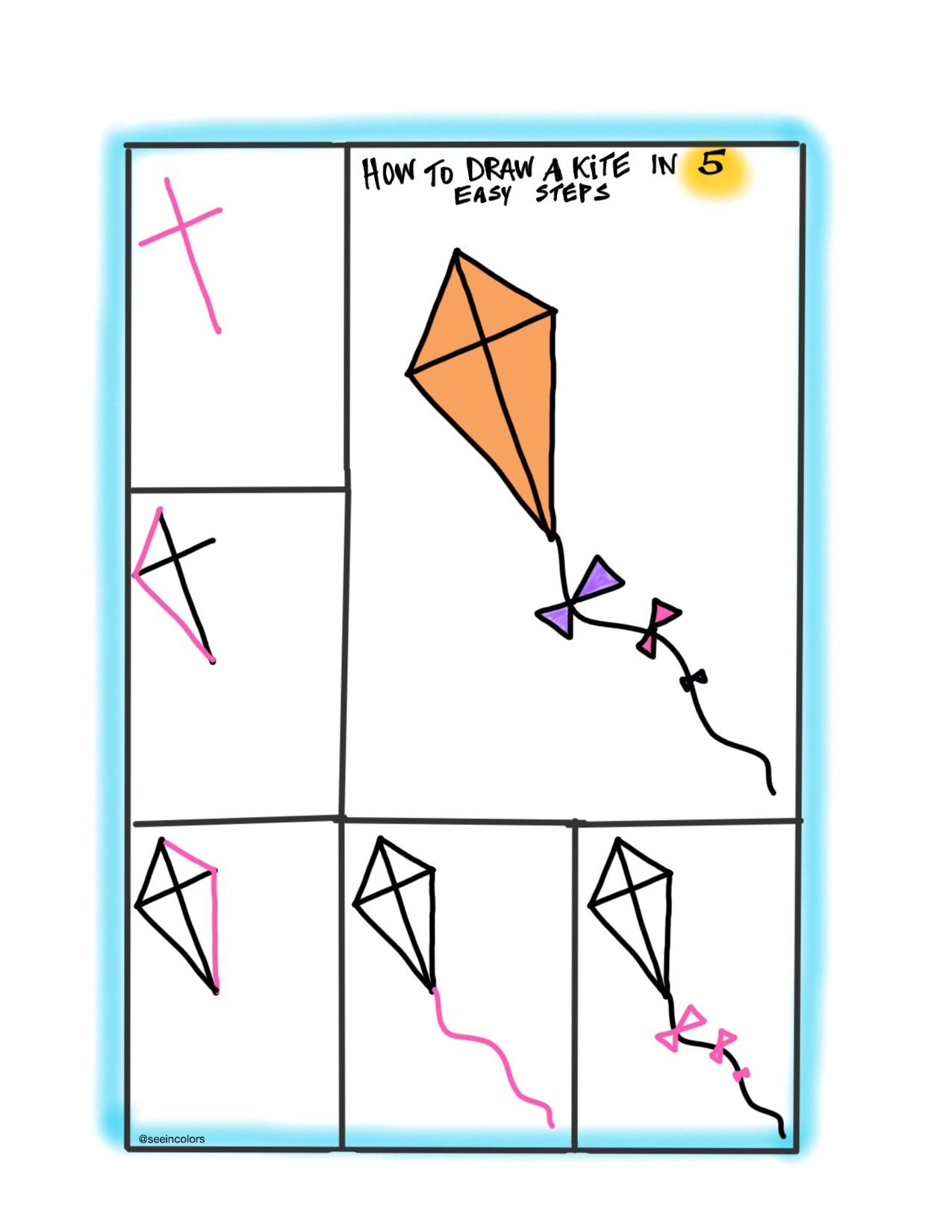 Hope you had fun with this lesson. Let me know if you fly a kite on Feb 8 or draw one!
I draw kites when creating visual notes to represent childhood, freedom, the wind or sky. This one image of a kite, has so many meanings!
Click here to learn how we can help your group use visual thinking to communicate ideas, innovate, and see the big picture.
The following two tabs change content below.
Lisa
Visual Thinker | Graphic Recorder | Sketchnote Artist
at
See In Colors
Lisa Nelson loves to combine art with life. Lisa captures conversations with hand-drawn pictures so people can "see" what's being said. Her visual summaries range from business and leadership to community and faith. Her work has been featured in Entrepreneur, Ogilvy & Mather, and Social Media Week. She works locally in the Washington, D.C. area and world-wide.