Do you want to have a memorable event that people can't stop talking about?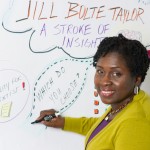 Are you ready to have engaging sessions and workshops?
Graphic recording (also known as sketchnoting) is the art of capturing conversations with hand drawn pictures and text. The pictures and the content then spark ideas and boost understanding among participants.  Graphic recording enriches facilitation and learning.
My training and experience in graphic recording allows me to bring key points and ideas to the surface.  So, what happens next? People are engaged, they remember more, they "see" what is being "said", and have "a ha" moments.
See the latest stories showing the power of graphic recording on my blog.
Watch this quick 90 second video and learn how your group can see the big picture.
Transform your conference, workshops, and meetings from ordinary to extraordinary.  Learn more about my graphic recording services.
Here are just a few of my clients…